A guidebook to walking the Reivers Way. Follow in the footsteps of the border reivers on this 240km (150 mile) route running from Corbridge to Alnmouth. The reivers route wanders through wild and scenic parts of Northumberland, and can be walked in 9 days. The book also includes variants and alternative routes.
Seasons
spring can be the most attractive time; in summer accommodation needs to be booked ahead but ferries will be running to the Farne Islands; weather is less reliable in the autumn; in winter some accommodation providers will be closed and walking may be harder (in deep snow or after prolonged rain)
Centres
Newcastle-upon-Tyne, Corbridge, Rothbury, Bamburgh, Alnwick, Alnmouth
Difficulty
The Reivers Way is straightforward but sometimes the walk is remote and not specifically waymarked so navigation skills are required; terrain is varied; the route is described in 9 day stages but experienced long-distance walkers could tackle it in a week
Must See
North Pennines Area of Outstanding Natural Beauty; Hadrian's Wall; Northumberland National Park; Cheviot Hills; Northumberland Heritage Coast; Farne Islands; dramatic castles and wild, empty landscapes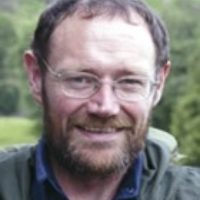 Paddy Dillon
Paddy Dillon is a prolific outdoor writer with over 90 guidebooks to his name, and contributions to 40 other publications. He has written for a variety of outdoor magazines, as well as many booklets and brochures for tourism organisations. Paddy lives near the Lake District and has walked in every county in England, Scotland, Ireland and Wales; writing about walks in every one of them. He enjoys simple day walks, challenging long-distance walks, and is a dedicated island-hopper. He has led guided walks and walked extensively in Europe, as well as in Nepal, Tibet, Korea, Africa and the Rocky Mountains of Canada and the United States. Paddy is also a member of the Outdoor Writers and Photographers Guild and President of the Backpackers Club.​
View Articles and Books by Paddy Dillon