10 Reasons to Love The Southern Uplands
We take a closer look at the Southern Uplands - an underappreciated range - with the help of our favourite eccentric Ronald Turnbull, author of the recently published guide to the area.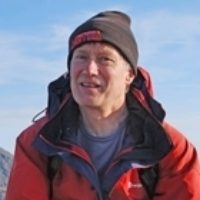 Ronald Turnbull
Ronald Turnbull writes regularly for TGO, Lakeland Walker, Trail and Cumbria magazines. His previous books include Across Scotland on Foot, Long Days in Lakeland and Welsh 3000ft Challenges. He has written many other Cicerone guides, including Walking in the Lowther Hills, The Book of the Bivvy and Not the West Highland Way.
View Articles and Books by Ronald Turnbull