The Wales Coast Path: Not a stroll along the beach
The Wales Coast Path sneaked up on expert guidebook author, Paddy Dillon. One moment there was talk about creating a continuous coastal path around the country, and the next moment it was open for business. Here, he tells us a bit more about this long coastal route.
Despite its great distance – at least 1400km (870 miles) from Chester (not quite in Wales) to Chepstow (handily at the bottom of the Offa's Dyke Path if you want to make a circuit) – walkers got off to a flying start, with the Welsh themselves keenest to make their mark. One woman, Arry Beresford-Webb, ran the entire coastal path before it was officially open, adding in Offa's Dyke to circumnavigate Wales, at the rate of one marathon a day!
I walked the Wales Coast Path over a year after it opened in May 2012, and I didn't expect to meet many others walking the entire trail. In fact, I met five, and I heard of several others who were either ahead of me, or chasing behind. Some were walking purely for the sake of walking, while others were walking for charity. Most notable was Hannah Engelkamp and her donkey Chico. As they were walking all the way round Wales in the opposite direction to me, I knew we would meet again. By the time that happened, I'd heard enough of her story to be absolutely certain that I would never go for a long walk with a donkey!
The distance alone would be enough to put most walkers off a trek around the coast, but the trick is to think of it as a series of enjoyable one-day walks that just happen to be strung together. By walking within your comfort limits, and keeping enough stamina in reserve for the following day's walk, the journey should be achievable for an 'ordinary' walker. No part of the Welsh coastline is particularly difficult, if approached with a little forethought, and simple planning takes care of any long or remote stretches. The trick is to know where food, drink and lodgings can be found, and where these are absent, to know where you can catch a handy bus off-route to find them.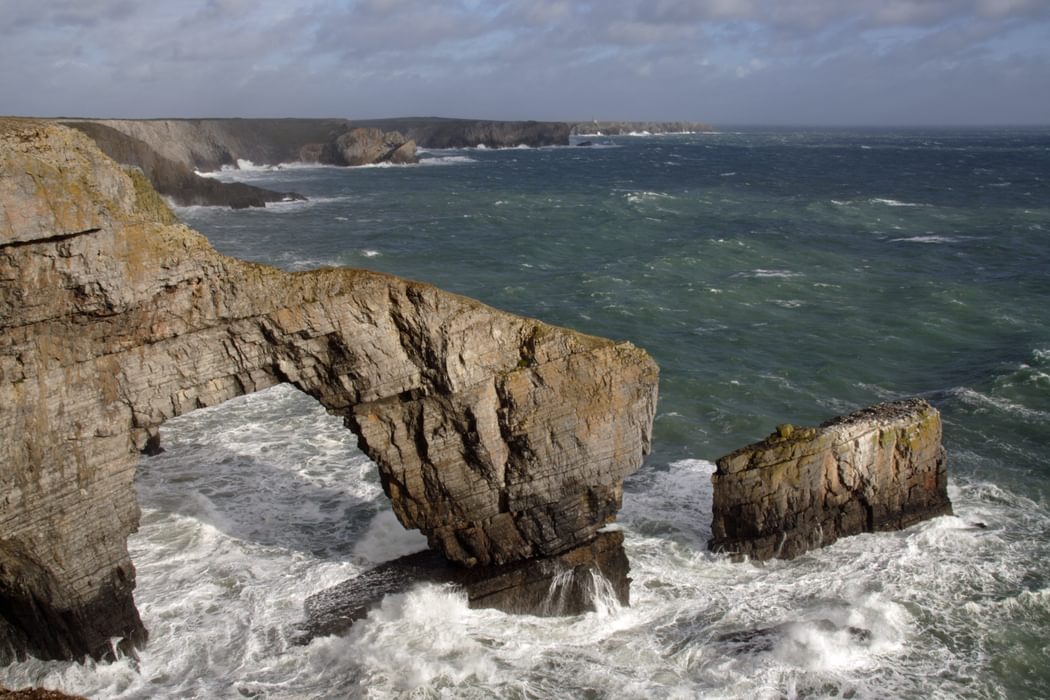 I have my own favourite parts of the Wales Coast Path, including many places I visited long before the trail was signposted and waymarked. I'm particularly fond of rugged cliff coasts, so my favourite stretches include Great Orme, Anglesey, Llyn, most of the Ceredigion and Pembrokeshire coast, the Gower, and the lesser-known cliff coastlines of South Wales. Beach-lovers would have completely different favourites and the choice is quite bewildering. Personally, I don't like sand between my toes, or having to weave through crowds on popular beaches in summer. I have to admit to finding a strange beauty around fiery steelworks, the petro-chemical pong of oil refineries, and the tangled cat's cradle of cables stretching from power stations.
Considerable stretches of the Welsh coastline are specially protected. The Snowdonia National Park reaches the coast in a few places, while the entire Pembrokeshire Coast National Park is truly remarkable. Other fine coastlines are protected as Areas of Outstanding Natural Beauty, including Anglesey, Llyn and the Gower. Over a dozen stretches of Heritage Coast have been designated, and there are also plenty of coastal nature reserves. Some redeveloped docklands have scrubbed-up amazingly well and often incorporate green spaces. With this amount of care and protection, occasional industrial interludes might be tolerated.
A lot of work was done in a remarkably short time to get the Wales Coast Path up and running. New coastal paths were created, and some existing paths were improved. In some places where coastal access was lacking, and busy roads seemed to be the only option, paths were created alongside the roads. Altogether, an extra 210km (130 miles) of new paths were created. Perhaps the most impressive feat was to install branded signposting and waymarking, using a rather attractive 'dragonshell' logo to distinguish the coast path from all other paths and tracks. Less obvious is the provision of a trail website packed with information.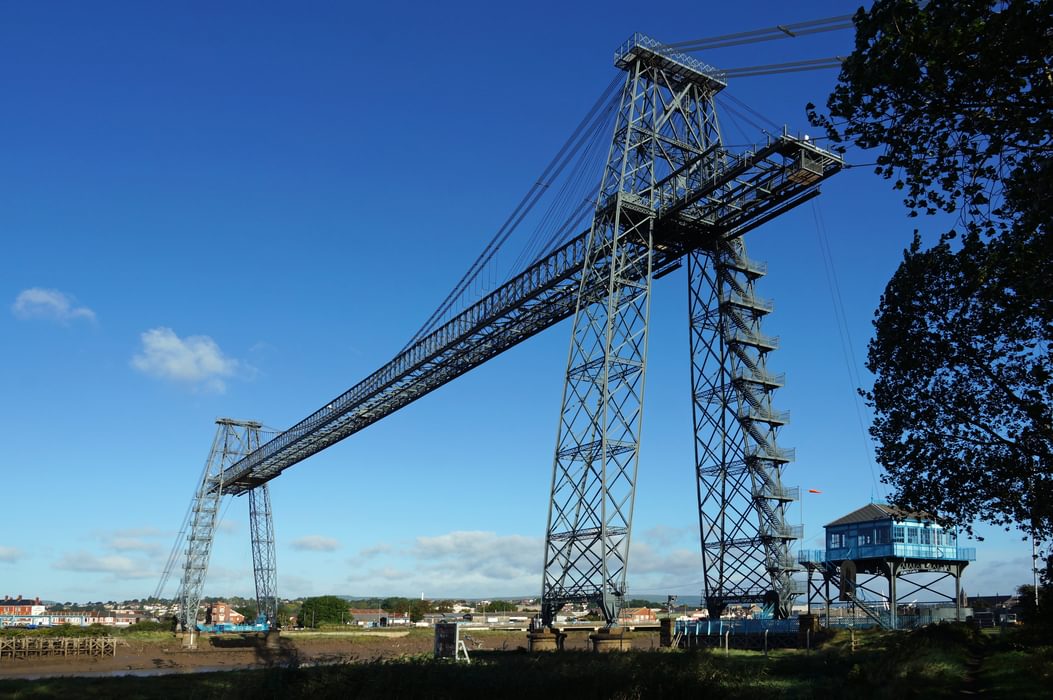 There's more than enough to keep a keen walker busy for two months or more along the Wales Coast Path. Personally, I'm always looking for 'extras', and I decided to include as many visits to islands as I could manage, bearing in mind that ferry schedules and the weather could easily scupper my plans. In total, I managed to get onto a boat-trip around Puffin Island, off the coast of Anglesey, as well as spending whole days visiting Bardsey, off the Llyn peninsula, as well as Ramsey, Skomer and Caldey, off the Pembrokeshire coast. And I decided that on completing the Wales Coast Path, I would follow the Offa's Dyke Path to make a complete circuit of Wales. Well, when you've walked for two months… what's another two weeks on the hoof?
While I have many wonderful memories of sunny and stormy days on the coast, there are other odd highlights I didn't expect when I set out along the coast. One particular delight involved crossing the high-level span of the Newport Transporter Bridge, which is unnervingly like something made of Meccano, poised some 60m (200ft) above the River Usk, with the actual walkway made of see-through mesh!
A walk along the Wales Coast Path also offers a splendid romp through the history of Wales. Iron Age hill forts and promontory forts come thick and fast, and some are slowly crumbling into the sea. Edward I built his strategic 'Iron Ring' castles around North Wales in the 13th century, while striving to subdue revolt and rebellion. From the 19th century, something akin to an 'Ironworks Ring' developed as industry burgeoned in South Wales. Railways threaded through the countryside to convey materials more efficiently, and workers were quick to use evolving passenger services to visit the coast for day trips and holidays, resulting in the creation of seaside resorts. People who wanted to go for walks soon found their way off the man-made promenades and onto the coastal paths… and now there's a continuous coastal path round the entire country.
The Wales Coast Path is wonderful but it's important to stress that it's no glorified beach walk. Some parts are low-level and easy, featuring ice-creams, sun-cream and sandcastles, but other stretches are cliff-top roller-coasters, with lots of short, steep ascents and descents. There's a huge amount of variety, with rugged cliffs, rocky coves and long, sandy beaches contrasting markedly with gaudy resorts and grimy industrial interludes.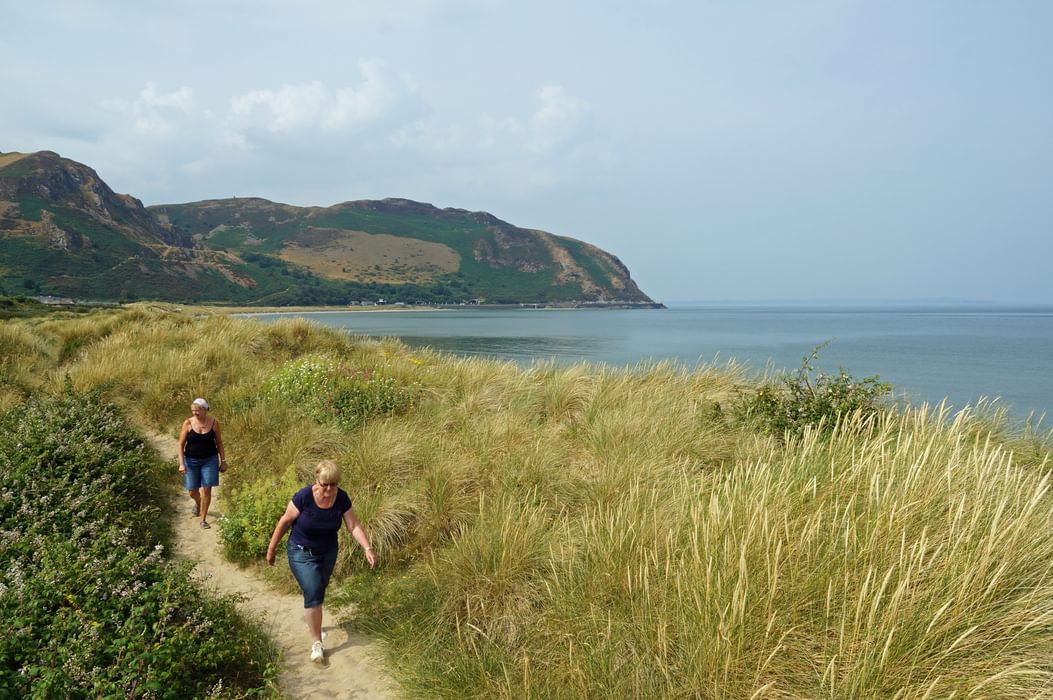 Of course, walking day after day means that the scenery keeps changing, so if you don't like one stretch, simply keep walking and it will get better!
You may think that navigation is easy along a coastal path – keep the sea to one side, and the route-finding will take care of itself – but that's not always the case, and some parts of the Wales Coast Path drift far inland. Some tidal rivers lack bridges near the coast and require long detours inland. In extreme cases, getting from one side of a tidal river-mouth to the other can take a day and a half. Machynlleth, in deepest mid-Wales, is nowhere near the coast, but it sits squarely on the Coast Path. In Carmarthenshire, three tidal inlets come one after the other, with barely a glimpse of the sea for three days. Llansteffan and Ferryside are only 1km (½ mile) apart, but the Wales Coast Path covers 29km (18 miles) between one and the other! By all means, 'hike your own hike' and feel free to fast-forward by bus or train, cherry-picking at the 'quality' stretches of the coastline.
A successful trek boils down to sensible planning. Don't push yourself too hard or plan impossible schedules, but don't dawdle either. Don't get bogged down with the logistics, but plan a day or so in advance and see how it goes. Aim to finish each day in a fit state to be able to complete the following day comfortably, and everything will work out splendidly. There is plenty of accommodation, ranging from campsites to posh hotels, but it is unevenly spread. Public transport is often available, but sparse on Sundays. Food doesn't need to be carried any great distance and there are only a couple of days where a shop, pub or beach café doesn't appear conveniently around lunch-time.
Walkers who can't spare the time for a two-month long trek could walk a week or two here and there, gradually covering the entire coast. Some stretches are based on coastal trails that have existed for a while. These include the Anglesey Coastal Path, Llyn Coastal Path, Ceredigion Coast Path and the popular Pembrokeshire Coast Path.
Walking the Wales Coast Path
Llwybr Arfordir Cymru
£16.95
A single guidebook to walking the whole Wales Coast Path - 1400km (870 miles) the length of Wales from Chester to Chepstow, including Anglesey, described in 57 stages. The route passes through the Snowdonia and Pembrokeshire National Parks and many AONBs and can be linked with the Offa's Dyke Path for a complete circuit of Wales.
More information
To read more articles like this get our newsletter
Sign up today for a 20% discount on your next purchase. Join over 30,000 enthusiasts from around the world. If you don't love our mix of new books, articles, offers and competitions, you can unsubscribe at any time. We will never spam you, sell your data or send emails from third parties.