For those who love the mountains, the Himalayas are one of those necessary pilgrimage destinations. On its slopes live ancient people of great hospitality and generosity; on their summits the alpinists feats are saved in search for eternity.
With the desire and an adventurous spirit, I embarked on a trek for a month touring around the slopes of three mythic mountains: Mount Manaslu (8156 m), Annapurna (8091 m) and Dhaulagiri (8167 m), all in northern Nepal.
The trip started in the chaotic and polluted Kathmandu, capital of the hippie movement and obligated stop to finalize the preparations for the trekking with the agency that would provide the guide and the porter. Not before leaving, it is recommended to visit the Swayambhunath (The Monkey Temple), Durbar Square at Thamel, Patan, Boudhanath, the largest stupa in the world, and the beautiful village of Bhaktapur. Once the trip was organized, a local bus took us to the starting point of the Manaslu trekking: Arughat Bazaar.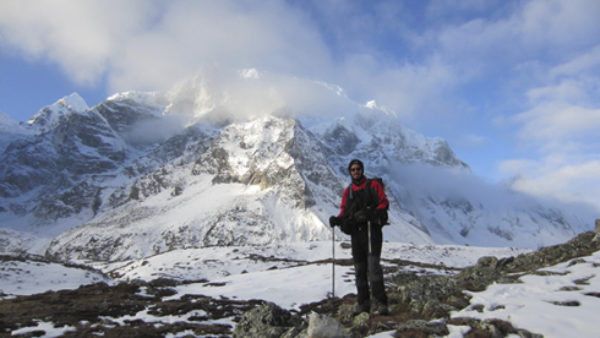 The narrow valleys covered with tropical vegetation reminded us the generosity of the monsoon rains. But as we were entering into the mountains gaining altitude, as if a metamorphosis was about, the landscape became much more austere. This same transformation was observed in its people: Hindu culture in the valleys, Buddhist in higher altitudes.
In this changing journey I passed through the towns of Tatopani (hot stream), Philim during the great night of Diwali, Ghap, Lho Gaun and Buddhist monastery, reaching Samagaon, with its spectacular views of Manaslu. If the acclimatization has been successful.
 It is recommended to do a one day trip from Samagaon to the monastery of Pung Gyen Gompa or a visit to the Manaslu base camp.

Javier Blanc
The lack of oxygen, the dry air and coldness started to take its jealous toll, but the beauty of the scenery mitigated any possible weakness. Through a gentle and long slope we arrived to Samdo, a gate to Tibet, used by locals to transport goods. The next day we climbed to Dharamsala, a based camp before Larke Pass (5213 m), where a hot drink is well appreciated to stand the low temperatures of the night.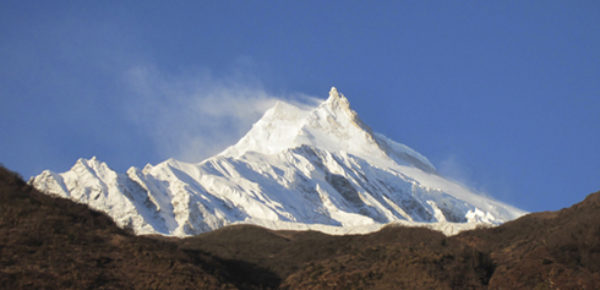 Before sunrise we started to ascend the glacier up to Larke Pass (5213 m), a natural border between the valleys of the Manaslu and Annapurna. After the corresponding photos were made, we started to descend by a steep and slippery slope to Bimthang camp, where, if the good weather permits, one can be delighted by the beauty of the mountains surrounded by glaciers. Continuing the path inside the forest, sometimes tropical, sometimes Mediterranean, we reached Dharapani, intercession between Manaslu and Annapurna trek and half of the way of my trip.
The sobriety of the Manaslu trek, its loneliness from tourists and its hardness showed me its authenticity, making the journey a unique experience hard to forget.
This 'tell us your story' article was sent in by Javier Blanc.
Area Map