Trekking in the Zillertal Alps
Trekking and peaks in the Austrian Tyrol
Guidebook to trekking the Zillertal Rucksack Route (or Berliner Hoehen Weg) and the Zillertal South Tyrol Tour in the Austrian Tyrol. The ZRR avoids glaciers and difficult passes so is suitable for inexperienced trekkers, while the ZSTT traverses the range along the Austro-Italian border. Each takes 8-10 days and has excellent Alpine huts on route.
Seasons
the summer alpine season starts when the huts open in mid-June through to the end of September. Snow can linger on north facing slopes well into July. Mid-July through to mid September is warmer and more settled
Centres
the Zillertal is easily accessed by regular train and bus services from Jenbach via Munich, Innsbruck and Salzburg, to the charming resort town of Mayrhofen the main centre and starting point for trekking in the Zillertal
Difficulty
all tracks and trails are waymarked and frequently signposted. Unless you intend to venture onto the glaciers no special equipment is neither needed nor additional climbing skills required
Must See
Zillertal Rucksack Route Hohenweg; South Tyrol Tour; fabulous scenery in the heart of the Austrian Tyrol and Eastern Alps
Overview

Table of Contents

Maps

Updates

Reviews

Downloads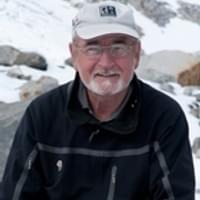 Allan Hartley
Allan Hartley has maintained his close links with Austria, which he discovered by accident in the early seventies in respite from atrocious weather conditions on the higher mountains of the western Alps. He has climbed extensively throughout the Alps, in east Africa and in the greater ranges in Nepal and Pakistan.
View author profile