Trekking in Austria's Hohe Tauern
Venediger, Glockner and Reichen Groups
This trekking guidebook describes 4 multi-day treks in the Reichen, Venediger and Gross Glockner mountain groups. It also contains an outline for a 10-day traverse of the whole region. The Hohe Tauern National Park takes in the Tirol, Salzburg and Karnten. It's ideal for trekking, with some of the best mountain huts in the Alps.
Seasons
the summer alpine season runs from mid-June to the end of September; snow can linger to June and early July; mid-July through to mid September is warmer and more settled
Centres
Matrei in Ost Tyrol for the Venediger Group; Kals for the Gross Glockner; Mayrhofen for the Reichen group
Difficulty
paths and tracks are waymarked and frequently signposted; unless you intend to venture onto glaciers no special equipment is needed, nor additional climbing skills required
Must See
some of the best alpine scenery in the Eastern Alps; Gross Glockner, Gross Venediger and Reichen Group containing the greatest concentration of 3000m peaks in the Eastern Alps
Overview

Table of Contents

Maps

Updates

Reviews

Downloads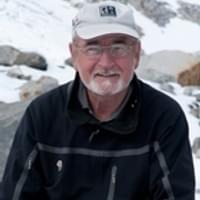 Allan Hartley
Allan Hartley has maintained his close links with Austria, which he discovered by accident in the early seventies in respite from atrocious weather conditions on the higher mountains of the western Alps. He has climbed extensively throughout the Alps, in east Africa and in the greater ranges in Nepal and Pakistan.
View author profile