Walking and Trekking in Iceland
100 days of walking and multi-day treks
This guidebook to walking routes in Iceland offers 49 day walks and 10 multi-stage treks including the classic Laugavegur Trail. The total of 100 days of routes described cater for most abilities, from waymarked walks to challenging glacier crossings. Information on public transport, accommodation, facilities and budget travel tips also included.
Seasons
summer season - highland roads don't open until mid-June and many tourist services close at the end of August; low-lying coastal areas, particularly in the south-west, can be walked from spring to autumn; winter effectively closes the vast bulk of routes to ordinary walkers
Centres
Most towns and villages are not well-placed for walking; essential to travel from place to place, and even far into the interior, to enjoy some of the most scenic and interesting trails
Difficulty
from short and easy routes to tough and steep, over anything from easy to rugged terrain, as well as long-distance routes; no special equipment needed for the easy routes; full backpacking equipment needed for long-distance trails; ropes, ice axe, crampons and experience essential on most glacier walks
Must See
amazing volcanic and glacial landscapes; geothermal areas; the coastline and off-islands and the remote interior; Iceland's highest mountain - Hvannadalshnúkur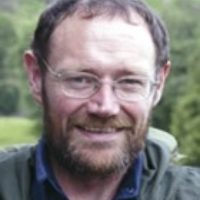 Paddy Dillon
Paddy Dillon is a prolific outdoor writer with over 90 guidebooks to his name, and contributions to 40 other publications. He has written for a variety of outdoor magazines, as well as many booklets and brochures for tourism organisations. Paddy lives near the Lake District and has walked in every county in England, Scotland, Ireland and Wales; writing about walks in every one of them. He enjoys simple day walks, challenging long-distance walks, and is a dedicated island-hopper. He has led guided walks and walked extensively in Europe, as well as in Nepal, Tibet, Korea, Africa and the Rocky Mountains of Canada and the United States. Paddy is also a member of the Outdoor Writers and Photographers Guild and President of the Backpackers Club.​
View Articles and Books by Paddy Dillon