Walking in Essex
25 day walks and a cross-country route
Delivery & Returns
Free 1st Class postage on UK orders. European postage from £2 per item. Worldwide postage from £3 per item. If you're not happy with your purchase for any reason, we'll give you a full refund.
More information...
Walking in Essex describes 25 day walks across the whole of the historic county of Essex. The Essex Way is also covered in 11 stages from Manor Park, to the port of Harwich. Essex may not be the first place you think of for walking, it's varied landscape includes ancient forests and miles of coastline all within easy reach of London.
Seasons

all four seasons can be enjoyed by the walker in Essex; with its mostly clay soils, it's a good idea to wear boots after prolonged rain

Centres

Chelmsford, Colchester, Harlow, Saffron Walden, Southend; easy access also from neighbouring counties (including Kent by the Dartford crossing) and east and north London

Difficulty

walks are suitable for all abilities; ascents are mostly short and rarely steep; some longer walks of up to 18 miles are included for those seeking more challenge.

Must See

the coast - unspoilt and barely known away from the famous resorts; an internationally-important refuge for bird life; green lanes - Essex has more than any county save Dorset; wood and forest - Epping, Hatfield, Hainault and many others.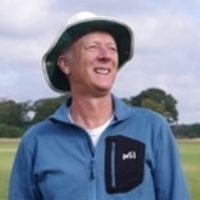 Peter Aylmer
Peter Aylmer has climbed many hills and walked many long-distance paths all over Britain, and is equally at home in a tent or bothy in the Scottish Highlands as he is in a nature reserve hidden in some unconsidered London suburb.
Peter still relishes the surprise on people's faces when he tells them that some of his favourite walking is within London and the Home Counties. The secret is knowing where to look. This started early for Peter, visiting his uncle's farm in Essex; later, taking the tube out to Epping Forest after work so that he could walk back home through it. Now, as a walk leader for the Long Distance Walkers Association, he is still developing new routes through both town and country in southern England.
www.trailman.co.uk
View Articles and Books by Peter Aylmer