Walking on Jersey
24 routes and the Jersey Coastal Walk
Guidebook describing 24 day walks on Jersey in the Channel Isles. Parts of many routes can be combined to make longer ones, including the 48 mile Jersey Coastal Walk and part of the Channel Islands Way. Walks are between 3 and 8 miles, mainly on good paths and tracks, although occasionally rugged cliff paths explore the beautiful coastline.
Seasons
All year round, but particularly good in spring when the wildflowers are at their most colourful; busy during the summer, with long, sunny days; quieter in autumn; sometimes bleak in winter
Difficulty
Good paths and tracks are used, along with quiet country roads, avoiding main roads wherever possible. Gradients are often gentle, but there are some rugged cliff paths and occasional steep slopes. Short walks can be combined to make longer ones.
Must See
Excellent cliff coastline; rocky and sandy beaches; absorbing historical features - prehistoric sites, castles and churches, as well as massive concrete reminders of the Nazi occupation; plenty of museums and visitor attractions
Overview

Table of Contents

Updates

Reviews

Downloads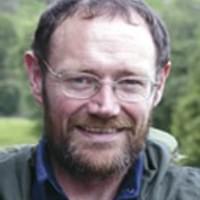 Paddy Dillon
Paddy Dillon is a prolific walker and guidebook writer, with over 90 guidebooks to his name and contributions to 40 other titles. He has written extensively for several outdoor publications and has appeared on radio and television. Paddy is an indefatigable long-distance walker who has walked all of Britain's National Trails and several major European trails. He has also walked in Nepal, Tibet, Korea, Africa and the Rocky Mountains of Canada and the US. Paddy is a member of the Outdoor Writers and Photographers Guild.
View author profile