Walking the Galloway Hills
33 circular day walks
Sorry, the printed version of this book is currently unavailable
Enter your email below to be notified when it is back in stock.
Availability
Out of Stock
Delivery & Returns
Free 1st Class postage on UK orders. European postage from £2 per item. Worldwide postage from £3 per item. If you're not happy with your purchase for any reason, we'll give you a full refund.
More information...
A guidebook to 33 circular day walks and 7 longer expeditions in the Galloway Hills, including Merrick, Corserine, Millfore and the Rhinns of Kells, a 5-day tour and a brief description of the Southern Uplands Way. Explore an area of rocky, heathery wilderness, much of which is designated as the Galloway Forest Park, with almost unlimited access.
Seasons

All year round, although the hills are high and remote enough to need care in winter and bad weather.

Centres

Not a lot in the hills, but Newton Stewart lies to the south, Stranraer to the south-west and Girvan to the north-west. Road access on the A713 is arguably easiest from the east.

Difficulty

Full-day mountain and moorland walks in a little-inhabited part of south-west Scotland.

Must See

Wild, remote and quite high hills; Loch Trool; forests.
Availability
Out of Stock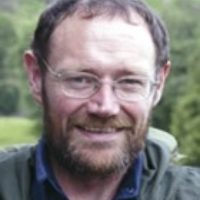 Paddy Dillon
Paddy Dillon is a prolific outdoor writer with over 90 guidebooks to his name, and contributions to 40 other publications. He has written for a variety of outdoor magazines, as well as many booklets and brochures for tourism organisations. Paddy lives near the Lake District and has walked in every county in England, Scotland, Ireland and Wales; writing about walks in every one of them. He enjoys simple day walks, challenging long-distance walks, and is a dedicated island-hopper. He has led guided walks and walked extensively in Europe, as well as in Nepal, Tibet, Korea, Africa and the Rocky Mountains of Canada and the United States.
View Articles and Books by Paddy Dillon