Walking the GR7 in Andalucia
From Tarifa to Puebla de Don Fadrique
Notify me
Enter your email address to be notified when this title becomes available.
Trekking guidebook to the GR7 in Andalucia, from Tarifa to Puebla de don Fadrique. Both variants included; the north through Cordoba, the south through Granada. Over 700km, the trail takes over a month and explores varied landscapes, including the Sierra Nevada. Included are practical accommodation details to help plan. Part of the E4 route.
Seasons
Spring (March-June) and autumn (Sept-Oct) are recommended. Avoid July and August for the heat (up to 40°C) and winter for lack of facilities
Centres
Start point: Tarifa; end point Puebla de Don Fadrique
Difficulty
Waymarked route. Northern variant = 711.5km with nearly 16,500m of ascent (34-41 days). Southern variant = 719.8km with 16,860m of ascent (34-42 days). Facilities en route most days
Must See
natural parks, historic towns, whitewashed villages of the Alpujarras, cave houses, Ronda, view from Antequera castle, Priego de Cordoba, castles in Jaén, museum at Orce
Availability
Out of Stock
Overview

Contents

Maps

Updates

Reviews

Where to Buy

Downloads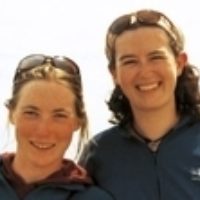 Michelle Lowe
Kirstie and Michelle live in Edinburgh. Between them they have travelled throughout Europe and South America spending many happy days with their boots on in the Picos de Europa, French and Austrian Alps, Sierra de Gredos, Sierra Nevada, Alpujarras and Andes.
View author profile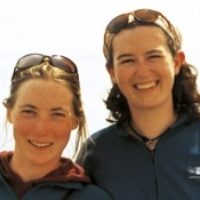 Kirstie Shirra
Kirstie Shirra is a freelance writer and environmental campaigner. Climbing mountains since she could walk, she has travelled throughout Europe and the Americas, but always ends up back in the wonderful mountains of northwest Scotland, where she lives with her husband Pete.
View author profile