A chat with Paddy about Walking and Trekking in Iceland
A debut, and the first of many videos...
Welcome, ladies and gentlemen, to the premiere of Cicerone's very first film.
And where better to start than with an interview with one of Cicerone's most prolific authors, Paddy Dillon, about his Walking and Trekking in Iceland guidebook.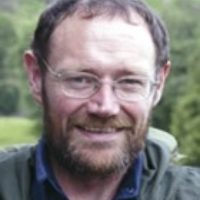 Paddy Dillon
Paddy Dillon is a prolific outdoor writer with over 90 guidebooks to his name, and contributions to 40 other publications. He has written for a variety of outdoor magazines, as well as many booklets and brochures for tourism organisations. Paddy lives near the Lake District and has walked in every county in England, Scotland, Ireland and Wales; writing about walks in every one of them. He enjoys simple day walks, challenging long-distance walks, and is a dedicated island-hopper. He has led guided walks and walked extensively in Europe, as well as in Nepal, Tibet, Korea, Africa and the Rocky Mountains of Canada and the United States. Paddy is also a member of the Outdoor Writers and Photographers Guild and President of the Backpackers Club.​
View Articles and Books by Paddy Dillon