A Tale of Six Guidebooks (Tell Us Your Story)
In a guest blog post, Mick Borroff tells us a tale of six guidebooks - how the weather led to some changes of plan, but it all worked out beautifully.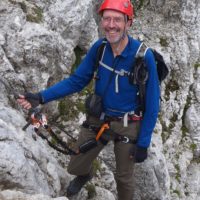 Mick Borroff
Mick is an Alpine Club member and current President of the Yorkshire Ramblers' Club, a 125-year old mountaineering, caving and exploration club who don't all ramble and aren't all from Yorkshire! He lives in Nidderdale, on the edge of the Yorkshire Dales.
View Articles by Mick Borroff