Cartoon of the Month: February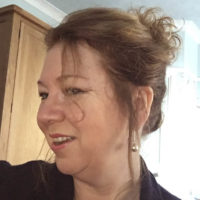 Cicerone's Clare Crooke, a talented designer and cartoonist, will be helping us celebrate our 50th anniversary by sharing some of her creations with us. Here is February's cartoon on a smelly situation familiar to us all.
About this cartoon:
"February's cartoon is probably a recognisable situation to us all. We've all been on a trek stinking and wondering what clothing option is the least worst!
I'll be back next month with another one.
Best wishes,
Clare"
To read more articles like this get our newsletter
Subscribe for Cicerone's latest news, articles, offers and competitions. We send an email every couple of weeks and you may unsubscribe at any time. We never send emails on behalf of third parties.