Cicerone author Kev Reynolds celebrates success
Cicerone author Kev Reynolds is celebrating with two notable achievements including Abode of the Gods being Highly Commended at the OWPG Awards.
Cicerone author Kev Reynolds is celebrating with two notable achievements.
Kev Reynolds recently gave the keynote speech at a conference on mountain travel and exploration at the University of Toulouse (Jean Jaurès) in South-West France. Having left school at the age of 15 branded a failure, Kev was the only non-academic at the conference, and focused his speech on connecting with Nature, drawing on a lifetime's passion for mountains and the countryside, and his work as a travel writer and author of guidebooks.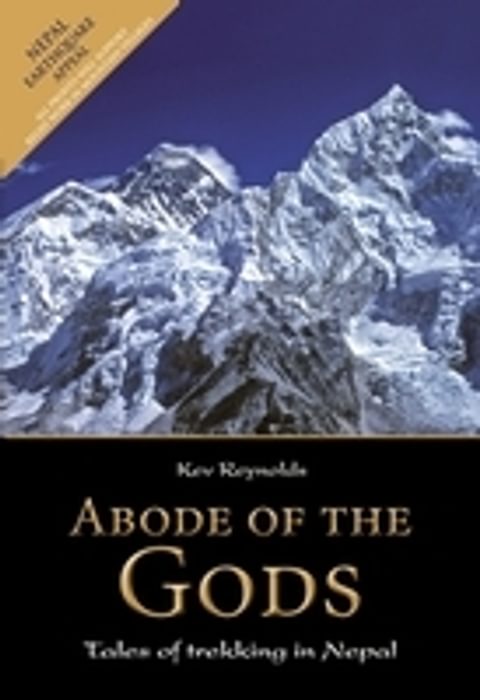 While his speech was mostly mountain-based, he concluded by saying:
'The mountains that have dominated my working days these past thirty years, are no better than the gentle green hills and meadows of home. Just different, that's all. And making the connection, I revel in that difference. And why not? [Now that autumn is here] of an early morning webs of gossamer strung along a fence line are dressed with pearls of dew. The grass is wet. There are no more caterpillars in slow rappel from a branch five metres up, and most of the butterflies have disappeared. But the blackbird sings at the break of day, and at dusk his chip-chip-chip call heralds the gathering darkness. Life 'Out There' is full of gifts.'
Kev was later elected an Honorary Member of SELVA (Société d'Etudes de la Littérature de Voyage Anglophone) – a European society of travel writers in the English language, and on arriving back in Kent discovered that his memoir of trekking in the Nepal Himalaya (Abode of the Gods) was Highly Commended in the OWPG Awards for Excellence. The judges commented:

The author skilfully conveys the excitement, joys, and physical and spiritual fulfilment of trekking in the Himalayas. This affectionate memoir brings the colour, smells and grandeur of the region to every page.
About Kev Reynolds
A lifelong passion for the countryside in general, and mountains in particular, drives Kev's desire to share his sense of wonder and delight in the natural world through his writing, guiding, photography and lecturing. Spending several months every year among various high mountain regions researching guidebooks, makes him The Man with the World's Best Job; a title he aims to keep by remaining active for another 100 years at least.
Kev has enjoyed a fruitful partnership with Cicerone since the 1970s, producing 50 books, including guides to five major trekking regions of Nepal, and to numerous routes in the European Alps and Pyrenees, as well as walking guides for Kent, Sussex and the Cotswolds and he has several more books in the pipeline. His latest book, Abode of the Gods, is a collection of autobiographical short stories recording 50 years of mountain travel and adventures. He is also the contributing editor of the collaborative guide Trekking in the Himalaya.
A frequent contributor to outdoor magazines, Kev also writes and illustrates brochures for national tourist authorities and travel companies. When not away in the mountains, Kev lives with his wife in a small cottage among what he calls 'the Kentish Alps', with unrestricted walking country on the doorstep. But he also travels throughout Britain during the winter months to share his love of the places he writes about through a series of lectures.
Abode of the Gods
Tales of Trekking in Nepal
£9.98
An inspirational book capturing the wonders of trekking in Nepal, in eight vivid stories from Kev Reynolds' journals exploring the Himalaya. Landscape, people, sounds and smells come to life as they are encountered for the first time in the Everest, Annapurna, Langtang, Kangchenjunga, Manaslu, Dolpo, Mugu and the far west of Nepal.
More information
To read more articles like this get our newsletter
Sign up today for a 20% discount on your next purchase. Join over 30,000 enthusiasts from around the world. If you don't love our mix of new books, articles, offers and competitions, you can unsubscribe at any time. We will never spam you, sell your data or send emails from third parties.