Cycling in the Yorkshire Dales: The UCI World Championships arrive
Harry Dowdell reveals what we can expect from the Union Cycliste Internationale Road World Championships, which will take place in Yorkshire in September 2019, and offers his own suggestions for cyclists to experience the events themselves.
The Union Cycliste Internationale (UCI) hold their annual world road race championships every September, shortly after the Vuelta a España finishes. The UCI's other cycling championships are track, cyclocross, mountain biking, BMX, indoor, para cycling road, para cycling track and urban. Road titles are awarded to time trial and race champions. Men compete for Elite, Under 23 and Junior titles. Women for Elite and Junior. Recent editions are team time trials for commercial teams. World champions can wear the coveted rainbow jersey for the following year in ICU races.
The current road champions are Anna van der Breggen of the Netherland and Alejandro Valverde of Spain. Time trial champions are Annemiek van Vleuten of the Netherlands and Rohan Dennis of Australia. Britain has provided a number of champions, some household names and some not. Road: Beryl Burton (1960 and 1967), Tom Simpson (1965), Mandy Jones (now Bishop, 1982), Nicole Cook (2008), Mark Cavendish (2011) and Lizzie Armitstead (now Deignan, 2015). Time trial: Chris Boardman (1994), Emma Pooley (2010) and Bradley Wiggins (2014). Italian cyclists have been most successful with 136 medals (50 gold, 45 silver and 41 bronze) with Britain in seventh place (13, 11 and 9).
The Grand Depart of the Tour de France and the annual Tour de Yorkshire have established Yorkshire as a top cycle race venue. Harrogate will host all finishes, with the starts being shared across the county to give each of the races the challenges they warrant.
2014 Tour de France, Buttertubs. The fans gather.
2014 Tour de France, Buttertubs. The breakaway breaks up with Jens Voight already away and further up the hill.
Many of the races finish with the Harrogate Loop. At 14km long, with 240m of ascent, it is a sting in the tail to those racing on it. Undulating throughout, with many tight turns, it not only goes though Harrogate's poshest district (so that really is posh), it crosses Oak Beck twice. Each time on narrow roads with steep descents in and steep exits out. The bridges are on bends so there is little chance of carrying speed. All routes and race details are available online.
Racing in the Dales
As a lover of cycling in the Dales I hope readers don't mind if I focus more on the races that visit them. That is not to say that you won't find some excellent cycling on the Thorne and Hatfield Moors, along with the Isle of Axholme east of Doncaster, the Yorkshire Wolds or the Vale of York and the Howardian Hills.
The whole affair kicks off on Saturday 21 September with the Yorkshire Para-Cycling International. There is one route to Harrogate but depending the competitor's group and classification they will start in Beverley (106km Men B and C4-5, Women B), Tadcaster (57km Women H5 and C4-5, Men H3-5 and C1-3) or Wetherby (41km Men H1-2 and T1-2, Women H1-4; 28km Women and Men T1-2). The four groups are blind and visually impaired, people with cerebral palsy, locomotor disabilities and hand cyclists. A full breakdown on classifications is available online.
Next come the time trials. Time trial racing is a compromise between adapting the most aerodynamic tuck position to reduce drag and the power the rider loses in that biomechanically compromised position to maximise speed. To this end, time trial bikes differ significantly from road bikes. The geometry is different, tri bars replace drop bars and the wheels have very deep rims. Time trial bikes are fast in a straight line. They are not as good as road bikes at cornering or hill climbing. Every time the rider leaves the tuck position they lose speed. This can be cornering or climbing or braking as the levers are on the horns not the extensions.
Sunday 22 September sees a new event – The Team Time Trial Mixed Relay. The format is simple: three men set off on the Harrogate Loop and when the second rider finishes the three women set off. Time stops when the second women crosses the line. Short, aggressive and very technical. Fun to watch but probably not fun keeping an effective working paceline through the technical sections. Bike choice will be interesting. Many will wonder what has come over the UCI? Women doing the same course and taking the glory leg. Whatever next.
Monday 23 September The Junior Individual Time Trials on the Harrogate Loop. The men do two while the women do one.
Tuesday 24 September Men under 23 and Elite Women's Individual Time Trials starting in Ripon. The 30km route is along the undulating and sinuous A61 to Ripley where a detour takes it into Nidderdale. There is an unwelcome 8% climb to Bedlam before a straightforward descent into Birstwith. Another climb and this time a trickier descent with poor sight lines will take them to Hampsthwaite for an extended climb to the A59 and a straightforward run in to Harrogate.
Wednesday 25 September Men's Elite Individual Time trial. The first championship to visit the Dales, albeit the fringes. The 54km route starts in Northallerton and is mostly on mostly quiet roads and worth riding in its own right. The roads are very rarely straight, with sapping undulations throughout. There are two extended climbs coming after Bedale (2.1% for 5.4km) then Masham (3.7% for 2.6km) and on neither are the gradients constant nor steep, but noticeable. There are two places where tiredness or loss of focus can result in costly mistakes. The first is on the descent from Grantley where the road narrows through a series of tight bends with high hedges and poor sight lines. The second is the short but steep climb from Hebden Beck beyond Sawley. After a fast descent the climb out follows a right and left sweep of the road and hits 20%. Carrying speed will be vital. Having got this far it's on to Harrogate, but no Loop for this race. Overall, a route that looks straightforward but will punish anyone lulled by the early sections.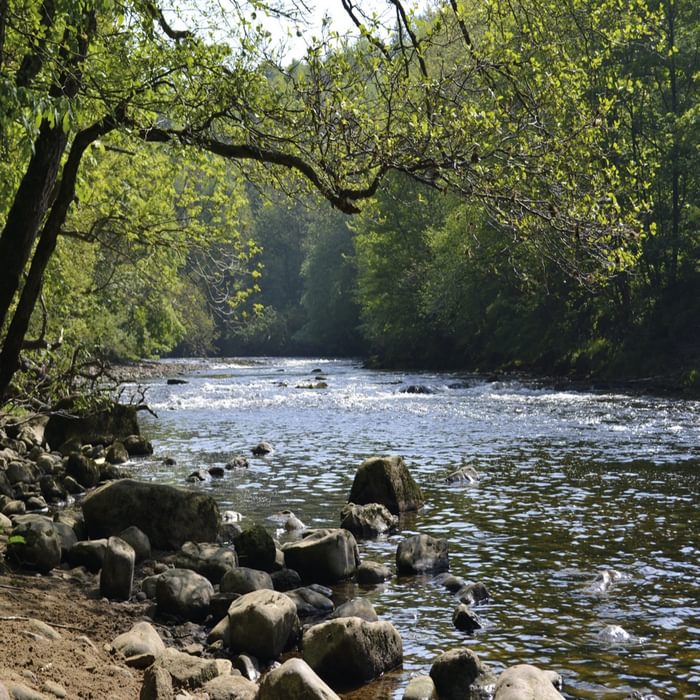 World titles are awarded to individual winners, with their national team mates putting them in a position to win. They help them through the race by fetching drinks and food, keeping them fresh by providing someone to draft from or pushing the pace as required. At the start there will be riders in with a chance of a medal and others who will be there to sacrifice their race for them. As the support riders burn themselves out expect to see them drop out. This is different from multi-day races where those support riders must finish to provide support the next day.
Thursday 26 September Men Junior Road Race. 147km starting in Richmond. The first race that makes full use of the Dales. There are three significant climbs. Shortly after the start is the climb to Catterick Garrison. Then Kidstones from the Bishopdale side, a 230m climb over 3.4km. Not the best-known climb but far more challenging this way than from Wharfedale. With a narrow road, poor sight lines and the steepest sections nearing the top, expect the peloton to fragment. The final significant climb is between Bolton Abbey and Blubberhouses on the A59, a 220m climb over 6.2km. A wide, fairly well-graded road so any breaks will depend on the riders' hard work. Should the race still be together towards the end the three Harrogate Loops should prove decisive.
Lamp Moss from Nateby. Now in the Yorkshire Dales National Park but that doesn't make it any easier.
Cavendish Pavilion, Bolton Abbey, Wharfedale. Another great location with café. Popular with cyclists and fantastic river walks.
Bishopdale, approaching Kidstones
Market Place, Richmond
A possible ride from Harrogate would be Ripon, Masham and join the route at Leyburn. Approximately 135km/85miles with 1600m of ascent in around 6hr 45min riding time, excluding the Harrogate Loop. An early start should result in the A61 to Harrogate being quiet. The A59 from Bolton Abbey is always busy and I would avoid it unless on race day as it is closed to motor traffic. An alternative would be to leave the route at Grassington and return to Harrogate via Pateley Bridge. Alternatively start and finish in Ripon returning via Grassington and Pateley Bridge. 110km/ 69miles with 1600m of ascent in around 5hr 40min riding time.
Friday 27 September Women Junior Road Race. 92km from Doncaster to Harrogate.
Friday 27 September Men Under 23 Road Race. 193km starting in Doncaster. The first half travels north and approaches Ripon from the Vale of York before entering the Dales. From Ripon to Nidderdale the route climbs with a couple of descents at Grantley and Fellbeck to break the rhythm. A quick descent through Blazefield takes the riders into Pateley Bridge and the bottom of Greenhow Hill. 290m over 4km with the gradient varying from benign to bloody minded. Not a hill any contenders will wish to start at the back of the field. Good fast roads and three Harrogate Loops lead to the finish.
Greenhow Hill, Pateley Bridge. Tour de Yorkshire 2018. This time at the top with Liz. Second climb that day.
Greenhow Hill, Pateley Bridge. Tour de Yorkshire 2018. The joy of closed roads. Note the yellow bike.
Lofthouse, Nidderdale
Approaching Pott Hall, Burn Valley
A possible ride from Harrogate would be Knaresborough via the Beryl Burton Way, Ferrensby and Arkendale to join the route just beyond Marton cum Grafton. The A59 is a busy road and best avoided so riders may wish to leave the route before Blubberhouses and head east towards RAF Menwith Hill, then south to cross the A59 before turning left on Penny Pot Lane back to Harrogate. Approximately 86km/54miles with 1000m of ascent in around 4hr 15min riding time, excluding the Harrogate Loop.
Saturday 28 September Women Elite Road Race. 150km starting in Bradford. Definitely one for the Dales lovers. Apart from the section from Masham to Ripon, the route is full of nothing but climbs and descents mostly short and steep. From Otley the route is rural and on the north side of the Washburn is the second biggest climb of the day; Lindley Bank with 175m of climb over 1.8km. Early in the race it will test rather than break riders. Continuing north into Nidderdale it now follows the 2017 Women's Tour de Yorkshire route including the big hill of the day: Trapping Hill with its narrow, twisty and steep entry. The 260m of climb over 3.1km will see the end of medal hopes for many riders. There follows a fast descent down Burn Valley through Masham and then to Ripon. From Ripon the climbs start again, including the climb from Hebden Beck used on the men's time trial, on the return to Nidderdale. It was the climb from Shaw Mills where Lizzie Deignan broke away to take victory. However, this time the women will take in three Harrogate Loops before the finish.
Trapping Hill, Lofthouse. Tour de Yorkshire 2014. The Women's race was split at this point. Later that day the Men's went up as a group.
From Buckden the climb to Kidstones passes through Cray. This is the easy side.
A possible ride from Harrogate would be Beckwithshaw and Leathley before joining the route at Farnley. Approximately 112km/70miles with 1700m of ascent in around 5hr 50min riding time. A shorter option would be to start on the route at Pateley Bridge and return to your start after the climb out of Shaw Mills. Approximately 72km/45miles with 1000m of ascent in around 3hr 40min riding time. Neither route includes the Harrogate Loop.
Sunday 29 September Men Elite Road Race. 285km from Leeds to Harrogate. Taking a more direct route from Leeds to Otley it is basically a reprise on the Tour de France Grand Depart. Three big hills; Kidstones the easier way with 150m climb over 2.3km, Buttertubs 300m of climb over 5.5km and Grinton Moor 240m of climb over 4.3km. A long and fast run in to Harrogate but with seven Harrogate Loops to finish. A hard day in the Dales.
A possible ride from Harrogate would be Beckwithshaw, Leathley and Farnley before joining the route at Otley. Approximately 201km/126miles with 2400m of ascent in around 10hr riding time not including the Harrogate Loop. A shorter option would be to start at Pateley Bridge and join the route at Threshfield via Grassington. Return to Pateley Bridge by leaving the route at Masham and proceed via Grewelthorpe, Kirkby Malzeard and Laverton. Approximately 149km/93miles with 2200m of ascent in around 7hr 45min riding time.
So ends the World Cycling Championships in Yorkshire. What next? Another Tour de France Grand Depart? Most likely. The Vuelta? Quite likely. Over the next five years we will find out.
To read more articles like this get our newsletter
Sign up today for a 20% discount on your next purchase. Join over 30,000 enthusiasts from around the world. If you don't love our mix of new books, articles, offers and competitions, you can unsubscribe at any time. We will never spam you, sell your data or send emails from third parties.