GR5 Vosges and Jura – walking the borderlands of France
When the time came to update their Cicerone guide, Les and Elizabeth Smith were happy to have an excuse to revisit the Vosges and Jura. This section of the GR5 winds down through the villages and vineyards of Alsace, crossing the hilltops of the Vosges, before threading along the Doubs gorge and climbing onto the plateau of the Jura. An alternative approach to this section of the GR5, down the GR53, extends the walk to take in the whole length of the Vosges.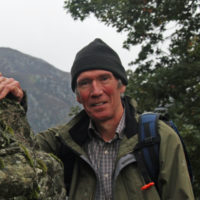 Les Smith
Les lives in Perthshire, Central Scotland, with easy access to the Scottish hills. His first long distance walks were within the UK, but since then he and his wife have ventured along several of the more challenging European long distance trails.
View Articles and Books by Les Smith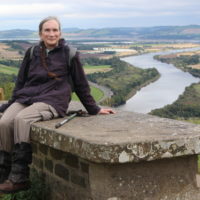 Elizabeth Smith
Elizabeth graduated in geography many years ago, and has long enjoyed walking in the hills, whether at home in Scotland or further afield. Long-distance trails give her the opportunity to appreciate the wider context of the landscape, and the flexibility given by camping allows her to reach places away from the beaten path.
View Articles and Books by Elizabeth Smith