Paddy finishes the Pennine Way
Paddy Dillon has been walking the Pennine Way in order to update his guidebook to the first National Trail. Here he gives us his general thoughts on his walk.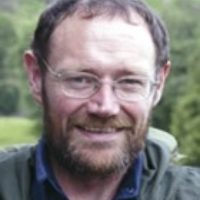 Paddy Dillon
Paddy Dillon is a prolific walker and guidebook writer with over 90 guidebooks to his name, and contributions to 40 other titles. He has written for several outdoor magazines and other publications, and has appeared on radio and TV. Paddy is an indefatigable long-distance walker who has walked all of Britain's National Trails and several European trails. He has also walked in Nepal, Tibet, Korea and the Rocky Mountains of Canada and the US. Paddy is a member of the Outdoor Writers and Photographers Guild and President of the Backpackers Club.

View Articles and Books by Paddy Dillon