Romania's lesser-known mountain ranges
First-time visitors to Romania often make their way to well-known mountain ranges such as the Bucegi, the Făgăraş, the Piatra Craiului and the Retezat. But Romania's natural riches have much more to offer.
There are many lesser-known mountain ranges in Romania that are at least as beautiful as their bigger counterparts.
Since they see far fewer visitors they are often more pristine and wild. Here are some of the sleeping beauties of Romania – only sleeping in the sense that they are relatively unknown; because these sanctuaries of nature are brimming with life and very much awake.
The Ciucaş
The Ciucaş Massif is just an hour's drive away from the medieval city of Braşov, but it sees far fewer visitors than the nearby Bucegi Mountains – possibly because it is harder to reach by public transport and perhaps also because it is smaller and its peaks reach less high.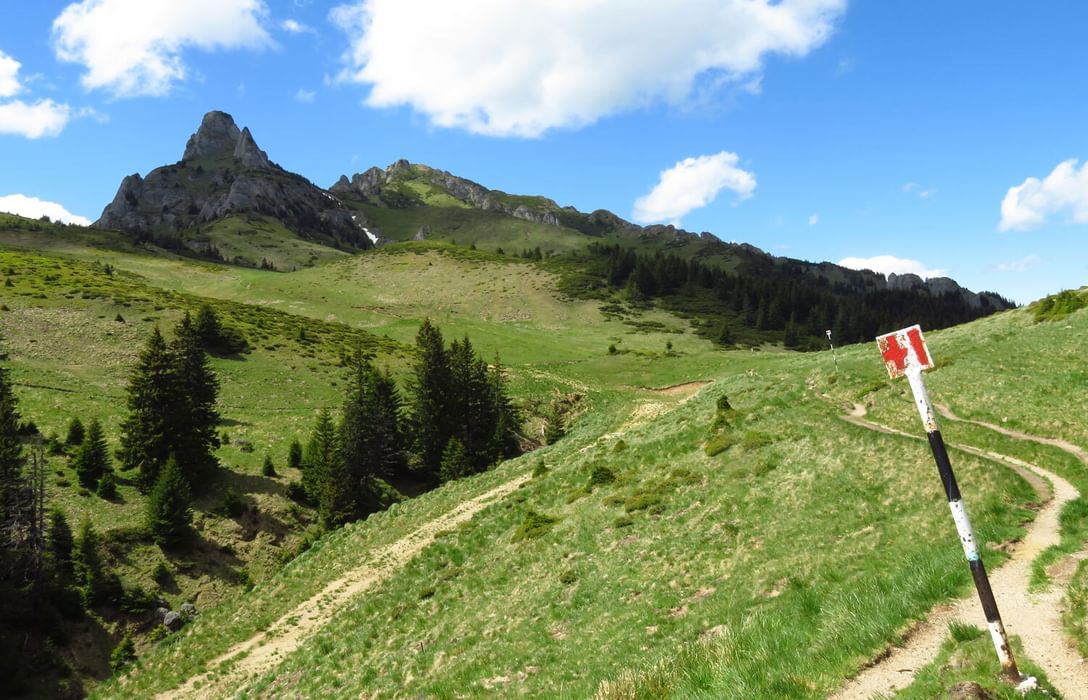 But make no mistake: smaller doesn't mean less beautiful, and 'less high' does not equal 'less challenging'.
Strong winds created the iconic karst scenery the Ciucaş is famous for: on the trail, you will encounter oddly shaped rocks with evocative names such as 'Old Women Talking' (Babele la Sfat), 'Goliath's Tower' (Turnul lui Goliat) and 'The Devil's Hand' (Mâna Dracului).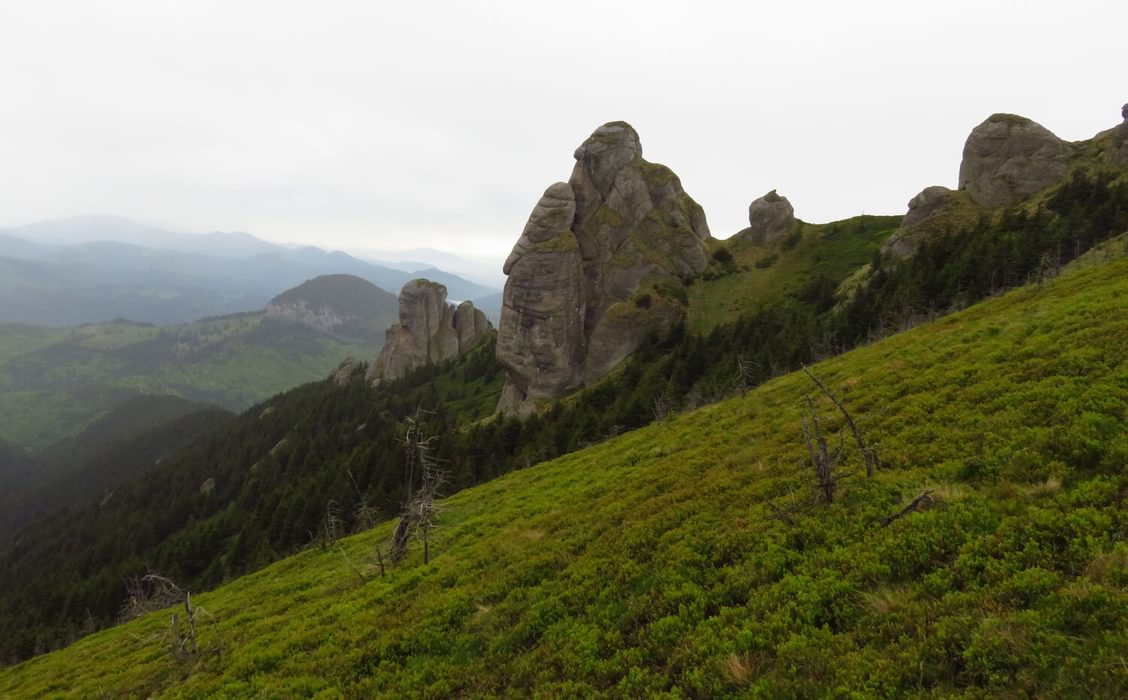 Its two main spurs – Gropşoarele and Bratocea – meet at the hotel-like Cabana Vârful Ciucaş; you can traverse the massif in one day or go at a more leisurely pace and split it up at the cabana. Do check the forecast before you go – the weather can be very capricious.
The Buila-Vânturariţa
The Buila-Vânturariţa is a small massif that branches off the Căpăţânii Mountains, and is little known even among Romanians. It takes some effort to reach this absolute gem, but you will find it worth your while.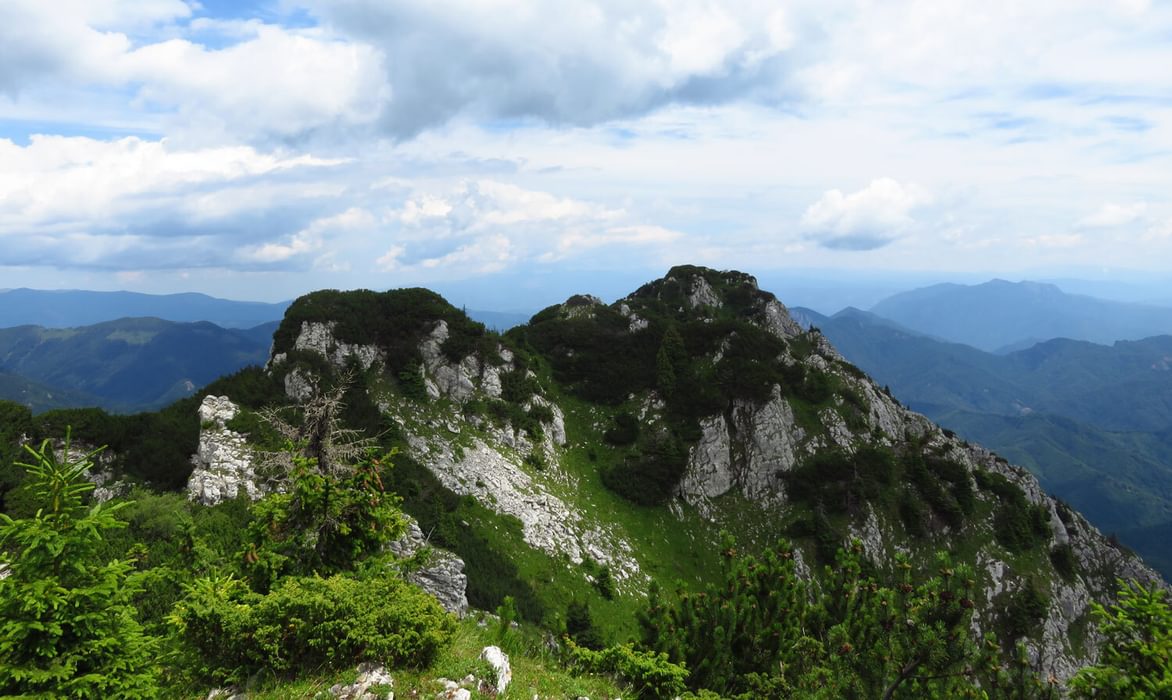 Take a train from Sibiu or Bucharest to the city of Râmnicu Vâlcea, south of the Făgăraş; from there, take one of the many mini buses to the hamlet of Cheia, from where your adventure starts.
Walk along the lively Cheia stream until you reach Cabana Cheia – arguably the loveliest cabana in the entire country. Books, hammocks, blankets, bonfires – it's all there.
From Cabana Cheia you can hike up the rugged calcareous ridge; you will have to do a lot of clambering. The Buila-Vânturariţa is sometimes dubbed 'the little Piatra Craiului' and it does bear some resemblance, but since the Buila-Vânturariţa is quite a bit lower it is also much greener and offers even more abundant vegetation than the Piatra Craiului – and fewer people.
The Cozia
If you're planning to visit the Buila-Vânturariţa you might as well tackle the Cozia first. A train from Sibiu or Râmnicu Vâlcea drops you off right at the start of the trail, at Turnu Monastery.
Consider spending the night at the monastery – the monks will let you stay for free and you'll get a unique glimpse of monastic life in Romania.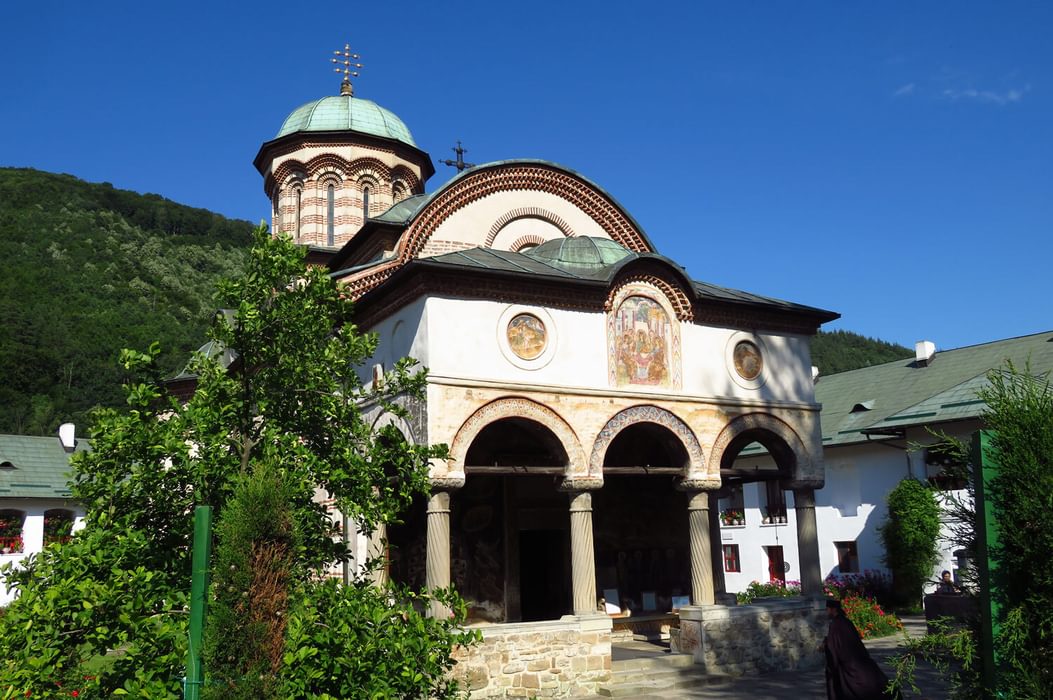 The monastery density is high in this area – do visit the nearby Cozia Monastery as well as the reconstructed Arutela Roman Fortress.
Although Cozia Peak measures a modest 1667m, you will have to do about 1400m of ascending to reach it: the Cozia Massif lies right next to the Olt River.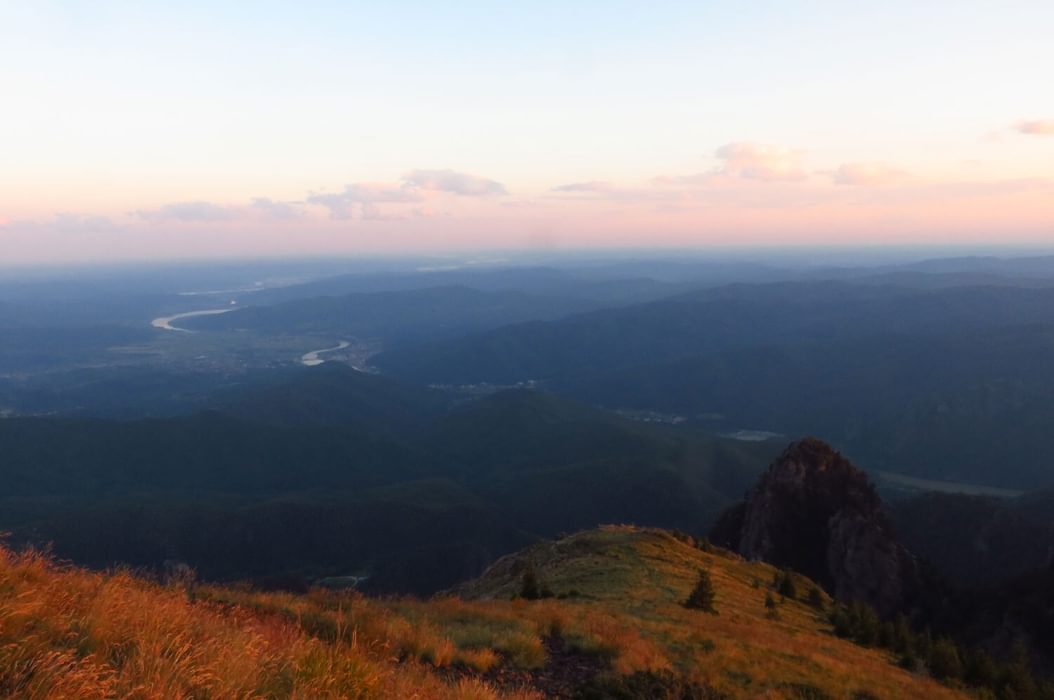 The massif is almost completely forested, but numerous great vantage points offer great views over the Olt Valley and towards the Buila-Vânturariţa. The circular route can be tackled in a day if you like, but a stay at Cabana Cozia is highly recommended.
The Ceahlău
The Ceahlău lies in the northeast of Romania. Although popular among Romanians, few international tourists seem to have found their way to it.
Its cliffs rise dramatically above the surrounding valleys, and virtually every peak or rock formation has a legend tied to it.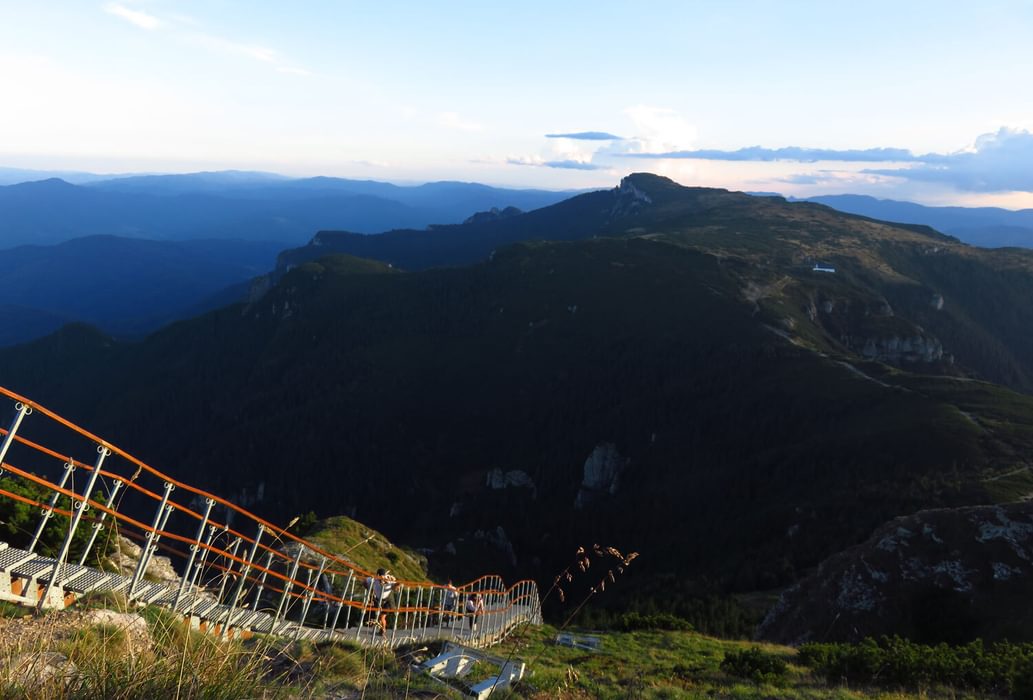 The massif's second-highest summit, Toacă Peak (1900m), is named after the semantron that was allegedly sounded from this peak to call all the hermits who used to live in these mountains to prayer.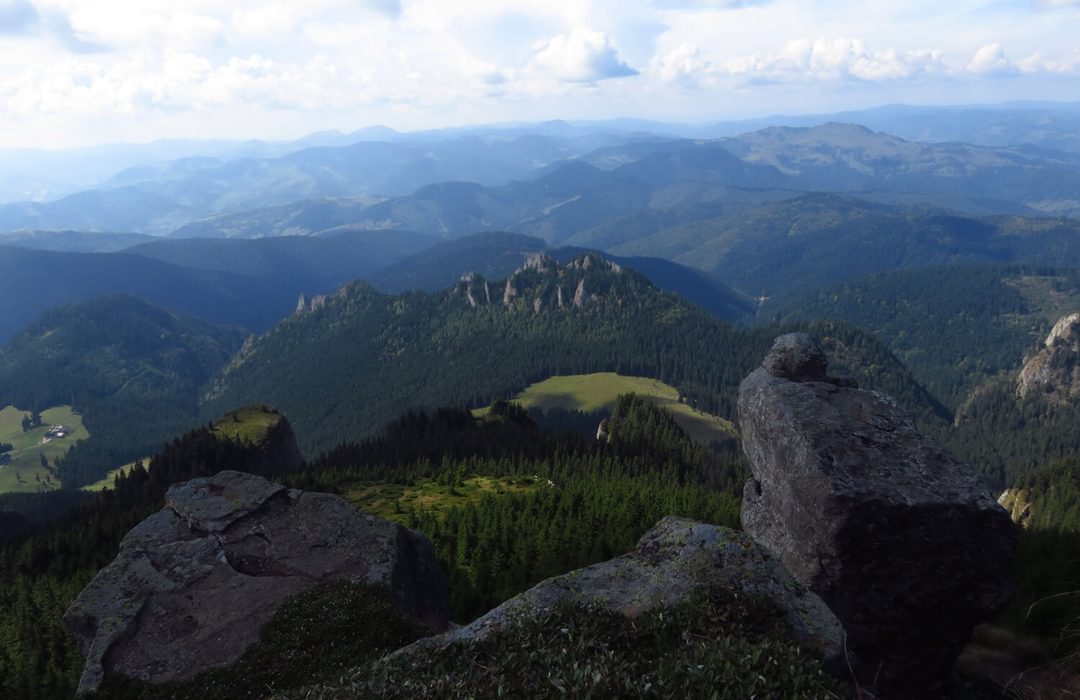 To this day, a small hermitage can be found almost right next to Cabana Dochia, one of the country's oldest and best huts. Try their homemade bread and jam, pick blackberries and cranberries next to Ocolaşul Mare Peak, and don't forget to look out for edelweiss.
The Parâng
Just east of the Retezat Mountains lies another glorious range – perhaps slightly eclipsed by its more famous neighbour.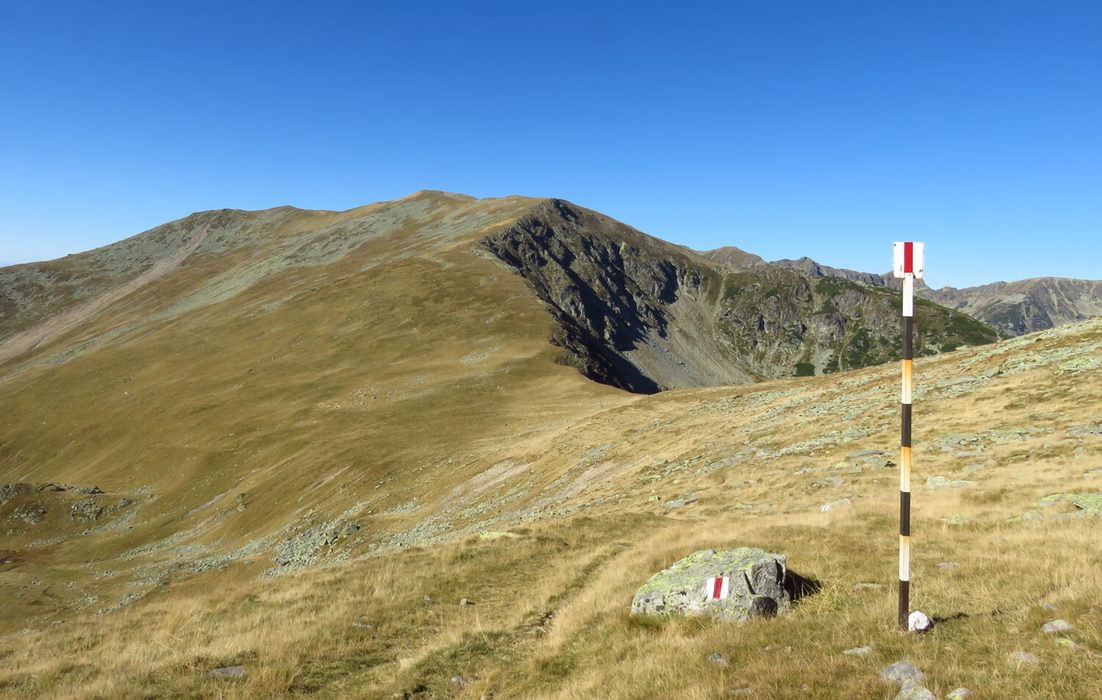 The Parâng is home to the country's fourth-highest summit: Parângul Mare (2519m), and much of the ridge lies above 2000m. Start on the Transalpina Road in Obârşia Lotrului and traverse the ridge in two to three days – or combine with the more pastoral Cindrel.
The Parâng is an excellent place for a lonesome hike: cabanas exist only at either end so you will need to bring your tent. There are plenty of gorgeous lakes to pitch it next to.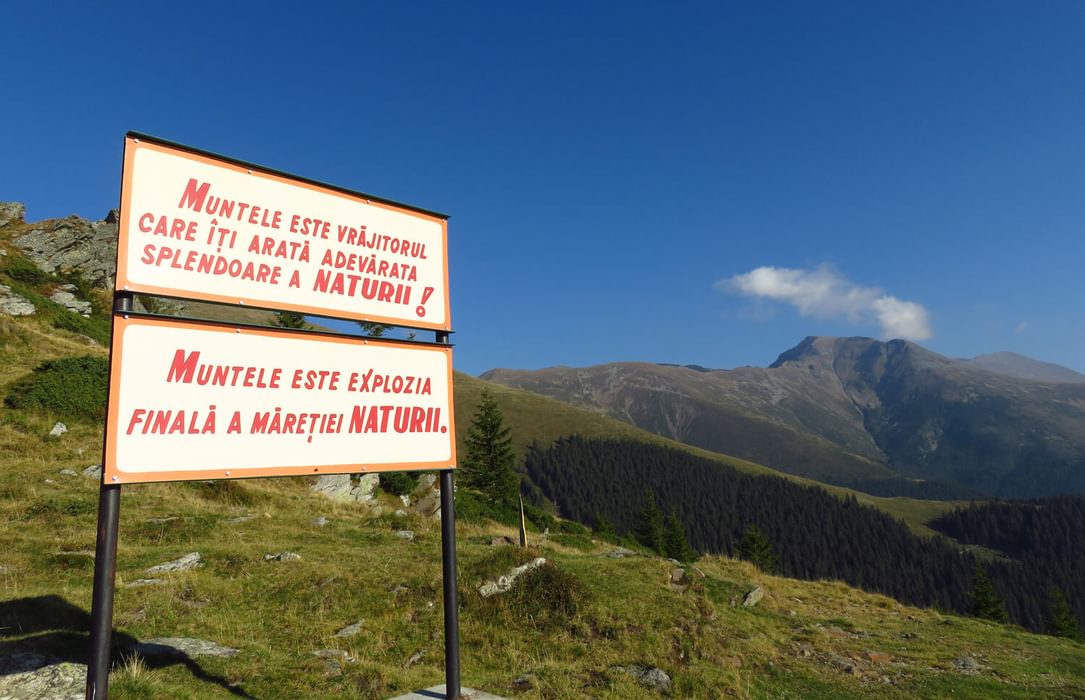 At the western end, the mining town of Petroşani, you may find yourself tempted to continue into the Vâlcan or Retezat Mountains. You could also go here in winter - Staţiunea Parâng is an excellent skiing resort.
To read more articles like this get our newsletter
Sign up today for a 20% discount on your next purchase. Join over 30,000 enthusiasts from around the world. If you don't love our mix of new books, articles, offers and competitions, you can unsubscribe at any time. We will never spam you, sell your data or send emails from third parties.