Jonathan reports back from a quick trip to walk the Tour des Glaciers in the Vanoise National Park, south of Mont Blanc.
I just got back from a quick few days in late June in the Vanoise National Park, south of Mont Blanc, walking the Tour des Glaciers. This route goes round the Dome D'Arpont and the Dome de Chassefôrst and is one of the best-known one-week treks in the region. It will be fully described in the new edition of the Tour of the Vanoise guidebook, instead of the current outline, as it is a truly beautiful trek.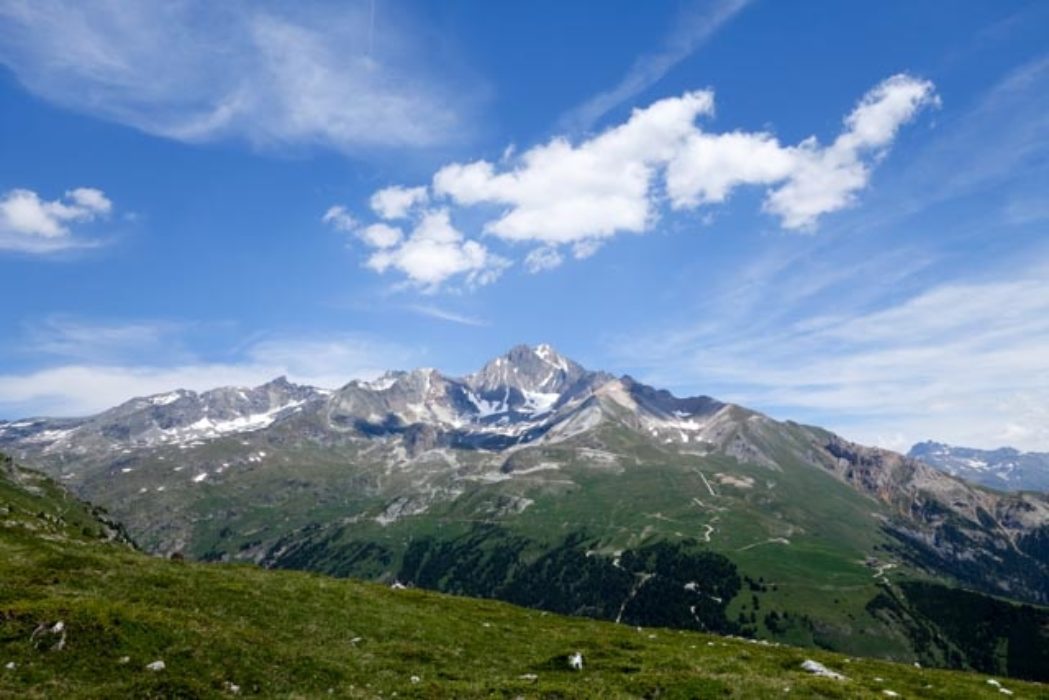 Where are the Vanoise Alps?
Wedged between Mont Blanc and the Massif des Écrins in Savoie, southeast of Chambéry and close to the Italian border, the Vanoise Alps present a magnificent backdrop of more than 100 summits in excess of 3000m; an archetypal landscape whose major peaks are daubed with glacier and snowfield. Valleys glisten with tarns, streams and waterfalls; there are towering moraine walls, impossibly steep rock slabs and, in the early summer, meadows extravagant with a riot of alpine flowers. Almost every district has its old stone ruins, deserted chapels, isolated farms and tiny hamlets that belong, it seems, to a long-forgotten age. There's a wonderland of marked trails to explore, scenic cols to cross, a variety of mountain huts in which to spend the night, and abundant wildlife to enrich each day.
With good reason the Vanoise has been described in its Alpine context as 'a diamond in a necklace already hung with pearls'.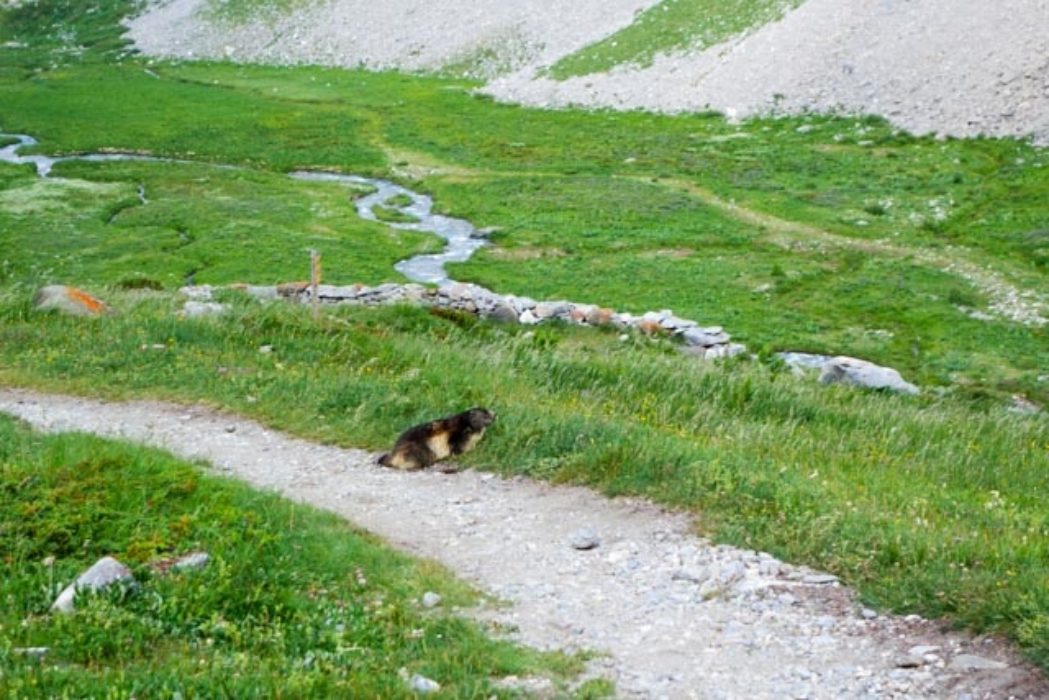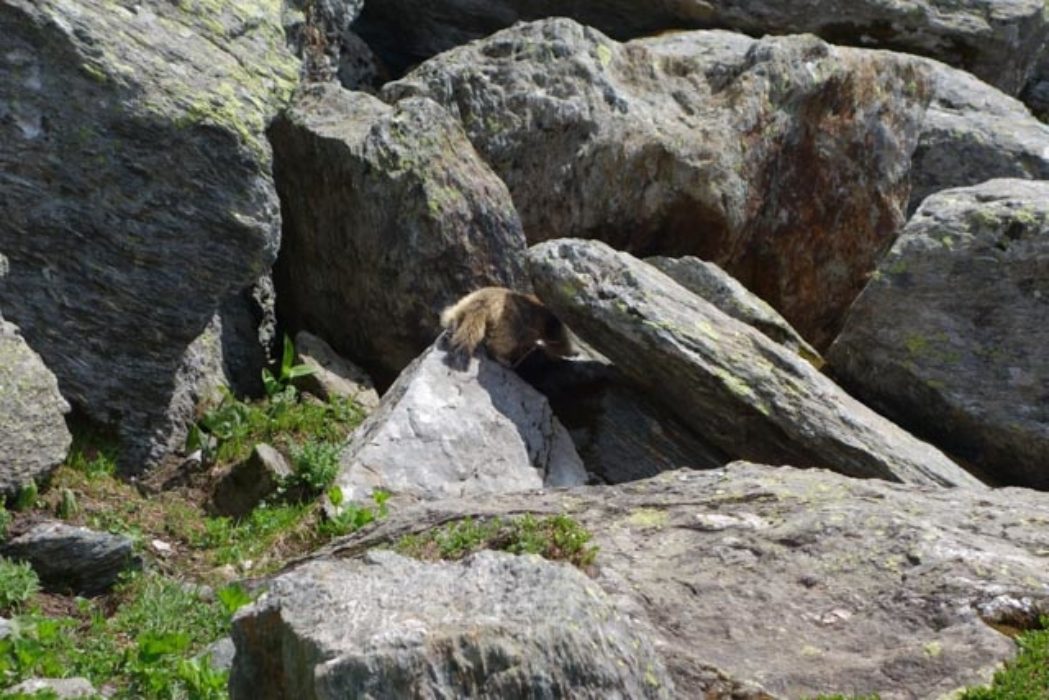 The Vanoise in June: little snow and fat marmots
The good news is that there is little late snow in this area and further south, so trekkers in these areas shouldn't need to carry crampons or an axe. It's always best to confirm with huts before as the weather and conditions can surprise us!
It's clearly been an early spring and the marmots are very fat as can be seen from the photos. Usually they are only this fat in the late summer so there may well be a lot of little marmots later on.
A longer trek - the Tour of the Vanoise
The 150km Tour of the Vanoise circuit of the national park is a fantastic hut-to-hut journey through the heart of one of France's finest mountain regions and a perfect introduction to Alpine trekking. Beginning at Modane in the Maurienne (the valley of l'Arc), the Tour of the Vanoise is usually tackled in a counter-clockwise direction, and as far as Tignes-le-Lac (stage 8) it follows the course of the GR5. The GR55 is then joined at the national park southeast of Tignes-le-Lac.
More information
The guidebook by Kev Reynolds describes the Tour of the Vanoise and provides an outline of several shorter tours in the same area.