The Way of St James Cyclist Guide
A Cyclists' Guide From Le Puy en Velay to Santiago de Compostela
Sorry, the printed version of this book is currently unavailable
Enter your email below to be notified when it is back in stock. Alternatively, you can purchase an eBook version.
Availability
Out of Stock
Delivery & Returns
Free 1st Class postage on UK orders. European postage from £2 per item. Worldwide postage from £3 per item. If you're not happy with your purchase for any reason, we'll give you a full refund.
More information...
This handy pocket-sized guidebook contains detailed route descriptions for the 1570km cycle route from Le Puy in France to Santiago de Compostela in Spain following the original Pilgrim route. The route is described as 27 day stages and with the average distance covered in a day at 50km, cyclists of all abilities can complete this route.
Seasons

Ideal mid-May to mid-July. Not possible winter or mid-summer. Spring/autumn – possible bad weather; much accommodation closed.

Centres

Le Puy, Conques, Cahors, Roncesvalles, Burgos, Leon, Santiago

Difficulty

Mountain cycle ride (altitude up to 1300m+) with demanding and exposed sections. Average distance on most days 50km.

Must See

Conques, Moissac Abbey, church of Ste Quitterie, Eunate church, Astorga cathedral/museum, Burgos, Santiago cathedral
Availability
Out of Stock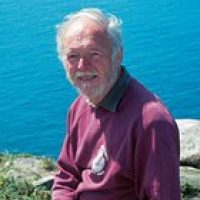 John Higginson
John Higginson is a retired headmaster and lecturer who has explored much of Europe by bike. He has written the Cicerone cycle-touring guide to The Way of St James.
View Guidebooks by John Higginson