Trekking in Greece
The Peloponnese and Pindos Way
Guidebook describing challenging treks in the mountains of Greece, traversing the Pindhos Range, near Athens, and the Peloponnese, plus a handful of shorter routes including Mount Olympus. The treks demand a high level of commitment and fitness due to their remoteness and difficult terrain, and boast stunning unspoilt scenery.
Seasons
June-Sept is the most settled period for weather, and not too hot in the mountains; snow Nov-April in the mountains.
Centres
Karpenísi, Métsovo, Ámfissa, Trípoli, Dhíakhofto, Sparta, Áyios Nikólaos
Difficulty
demanding rather than technically difficult; suitable for fit and experienced walkers; remote: navigation skills essential
Must See
traverse of the Pindos, Mt Olympus, Mt Khelmós, Mt Párnonas, beautiful scenery, rich flora and cultural interest
Overview

Table of Contents

Updates

Reviews

Downloads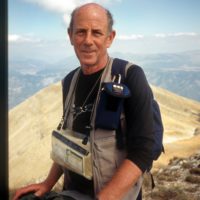 Tim Salmon
Tim Salmon first visited Greece in 1958. He has lived and worked in the country, visited countless times, written and translated books and articles, and made a film about shepherd life for Greek TV.
View author profile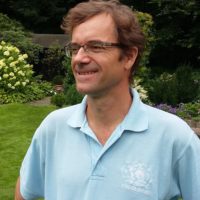 Michael Cullen
Michael Cullen was born in Greece and spent his childhood there, returning in 1990 to set up his own trekking business. He has spent most of the last fifteen years researching and leading hikes throughout the country, as well as compiling walking guidebooks and accommodation websites.
View author profile