Trekking in the Stubai Alps
Walking the Stubai Rucksack Route and the Stubai Glacier Tour
An essential guidebook for trekking in the Stubai Alps, in the Austria Tyrol. Two multi-day hut-to-hut hikes are described. The Stubai Rucksack Route links 8 huts without crossing glaciers or difficult passes, whereas the challenging Stubai Glacier Tour involves much glacier work. Either route will easily fit into a 2-week holiday.
Seasons
the summer alpine season starts when the huts open in mid-June through to the end of September; snow can linger on north facing slopes well into July; mid- July through to mid-September is warmer and more settled
Centres
Neustift, Fulpmes, Telfes
Difficulty
all tracks and trails are waymarked and frequently signposted; unless venturing onto the glaciers no special equipment is needed nor additional climbing skills required
Must See
the Stubai embraces some of the best scenery in the Eastern Alps; the snow-capped peaks of the Wilder Freiger and Zuckerhuetl chain stand proud along the Frontier Ridge in an area with over 100 peaks above 3000m
Overview

Table of Contents

Maps

Updates

Reviews

Downloads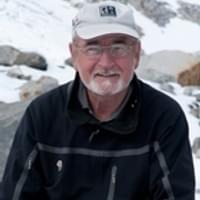 Allan Hartley
Allan Hartley has maintained his close links with Austria, which he discovered by accident in the early seventies in respite from atrocious weather conditions on the higher mountains of the western Alps. He has climbed extensively throughout the Alps, in east Africa and in the greater ranges in Nepal and Pakistan.
View author profile