The Best Bits of Walking in Norfolk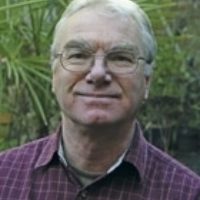 We caught up with Laurence Mitchell, Cicerone author of Walking in Norfolk to find out a bit more about which part of Norfolk he likes the best.
Having written a book about walking in Norfolk that explores virtually every corner of the county, I suppose it is fair to ask: 'Which part do you like best?' It may be fair, but it is almost impossible to answer.
Pushed to narrow it down to just three regions, I might reluctantly select the North Norfolk Coast, the rolling 'High Norfolk' of the west of the county, and the Waveney Valley next to the Suffolk border.
Of course, on another day I might well choose other equally great regions like the Broads, the Brecks or the Yare Valley… or maybe the Nar Valley, northeast coast or the Fens.
The Norfolk coast is perhaps the easiest choice; after all, its charms are well known. One of my favourite stretches is around Brancaster Staithe. Walking here, along the Norfolk Coast Path, you've got a little bit of everything that this coastline has to offer – vast reedbeds, muddy tidal creeks filled with wading birds, and saltmarshes stained purple with sea lavender in summer. It's not just the coast itself either – go a little way inland and you can climb up to Barrow Common, a gorse–covered expanse of heath with wonderful views out to sea. A circular walk of just four or five miles can take in all of this as well Brandunum Roman Fort at Brancaster. The Romans certainly knew a thing or two about location.

The Peddars Way, which runs across west Norfolk between the Brecks and the coast at Holme-next-the-Sea, has some of the finest walking in the county. The section just west of Harpley and Houghton Park is a personal favourite. The sky always seems a bit larger than life here and, although there are no mountains, the stacked banks of clouds create the illusion that 'High Norfolk' really is quite high.
Down in the Waveney Valley, the landscape seems softer yet somehow more ancient than that of the north of the county. It's where Norfolk melts into Suffolk along the banks of a meandering river; a region of unselfconsciously old-fashioned market towns, water meadows, medieval churches and fine village pubs. The Angles Way follows both sides of the River Waveney as it weaves between Great Yarmouth and Redgrave Fen west of Thetford. The meander that loops around Outney Common is a particularly delightful stretch, and has the added bonus that a circular walk spanning both counties can start and end in the fine town of Bungay.
To read more articles like this get our newsletter
Subscribe for Cicerone's latest news, articles, offers and competitions. We send an email every couple of weeks and you may unsubscribe at any time. We never send emails on behalf of third parties.