What Cicerone staff have been doing this year… 2020
At this time of year we'd normally share stories of trekking holidays and cycle tours around the world. But, as for everyone else, 2020 was very different for us at Cicerone and we spent our time on more unusual activities. So what have the team been up to - baking insta-worthy banana bread, dodging the weekly family zoom quiz or perfecting dances for TikTok? Read on to find out.
Natalie
I've done a lot of walking this year, although nothing particularly challenging. Aside from a foray into Langdale to climb Bowfell and Allen Crags and a snowy trip up Wetherlam back in January, I've not been into the Central Lakes; instead, I've stayed fairly close to home and have taken the opportunity to explore the hills and coast around the town where I live.
I've come to appreciate more than ever the beauty of the area and have come to realise that short local walks can be just as pleasurable as big Lakeland fell hikes.
It has been a year of simple pleasures. Sunset strolls on the beach. Swimming in Devoke Water. Hikes to seldom-visited little tops, the great views belying their modest altitude. And now that winter is finally closing in, I can curl up with a good book and enjoy another little treat: a glass of home-made sloe gin or bilberry vodka!

Sandy
During a break in Covid restrictions I biked 815 miles from Sonoma to San Diego, California on El Camino Real. An unforgettable experience of biking through cities, over mountains, along beaches and through forests of Central and Southern California while also exploring my family's roots at the historic Southwest US missions.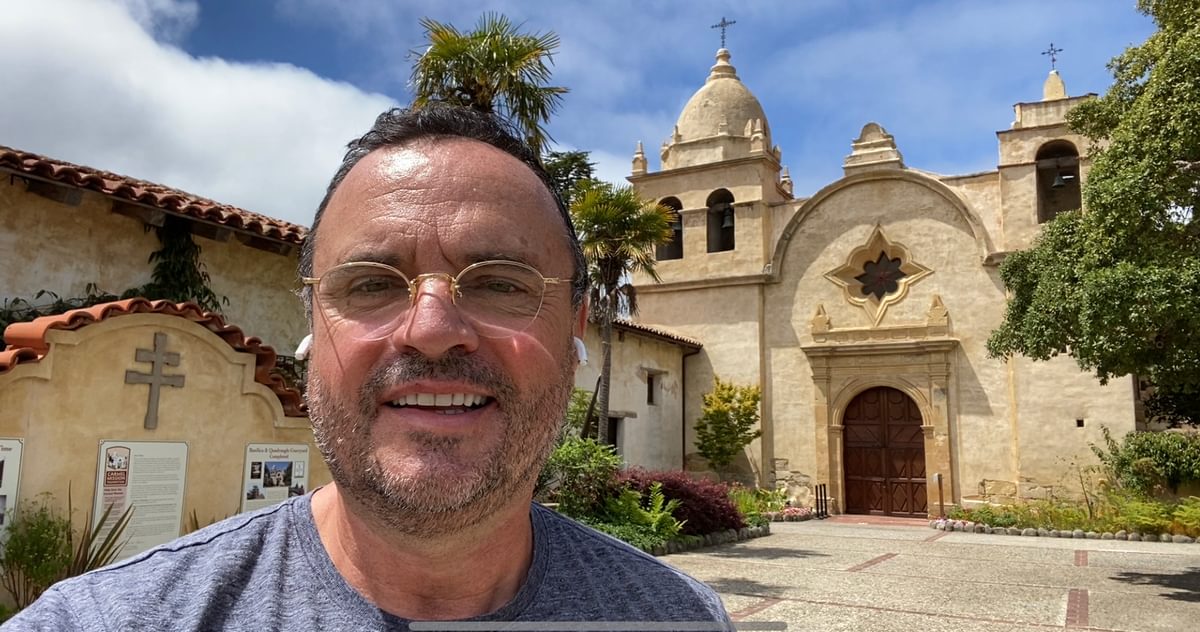 Lucy
This year started off well, when I did my first ever walking challenge – 23 miles around the Lyth Valley. The weather was horrific, I called Whitbarrow every swear word under the sun and I ended up losing a couple of toenails, but I loved it! I thought, I'll sign up for a few more this year…
Instead, I have run, cycled or walked around my village many, many, MANY times, to the point where my kids went on strike. But looking back through photos I can see that we had lots of fun and have been very lucky. And any time spent with family or friends has been a gift.
Sarah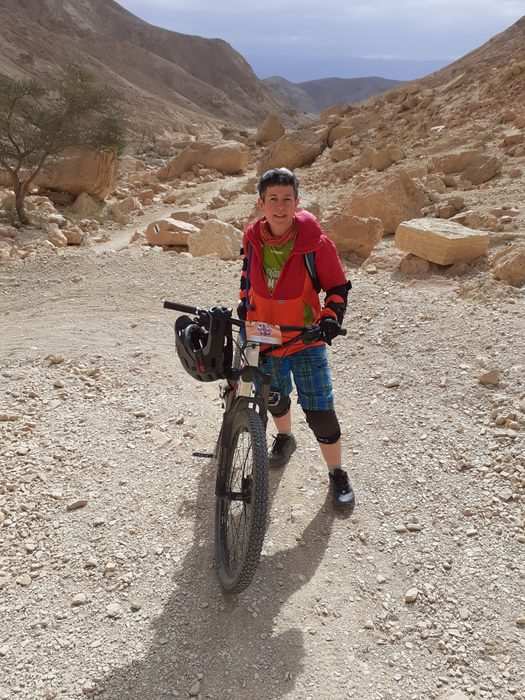 Joe
This year has been a great one for UK exploring when the restrictions allowed us to get away. Top trips this year have been winter climbing in the Cairngorms, rock climbing and walking in the Lake District, long and wild hikes in the far north west of Scotland, and rock climbing and trail running in Cornwall. It has been wonderful spending time in these geographical extremes of the UK.
The big surprise – for a guy who is totally mountain-obsessed – was how great a place Cornwall is! The coastal trail running was so much fun, with beautiful bays and cliffs appearing at every turn. And the sea cliff climbing is fantastic too, with the rough granite near Land's End turning golden and warm in the October sunny weather we had. Sitting on a belay ledge, looking out to sea and feeling the warmth of the sun is a peaceful, happy memory of this crazy year!
Finishing an evening climb at the excellent sea cliff climbing crag of Bosigran
Enjoying a brilliant run on the South West Coast Path
Amy
January feels like a lifetime ago now, but I'm told that it was this year that Lucy, Andrea and I completed the Lyth Valley Walk. The weather conditions were appalling, and we enjoyed lovely panoramic views of thick fog on Whitbarrow Scar. At least we had kudos in the Cicerone office for a few weeks afterwards!
Like most people, my plans for this year were entirely derailed. During summer lockdown, I walked or ran every footpath in and around Kendal, which I suppose will come in handy when my colleagues and I are back in the office and can go for lunchtime walks again. Once we could get into the fells, I explored reasonably quiet running routes up the Kentmere Valley and enjoyed an atmospheric day on the Dodds above Ullswater.

Andrea
It has been a year of walks close to home, wearing a groove around my local woods and hill!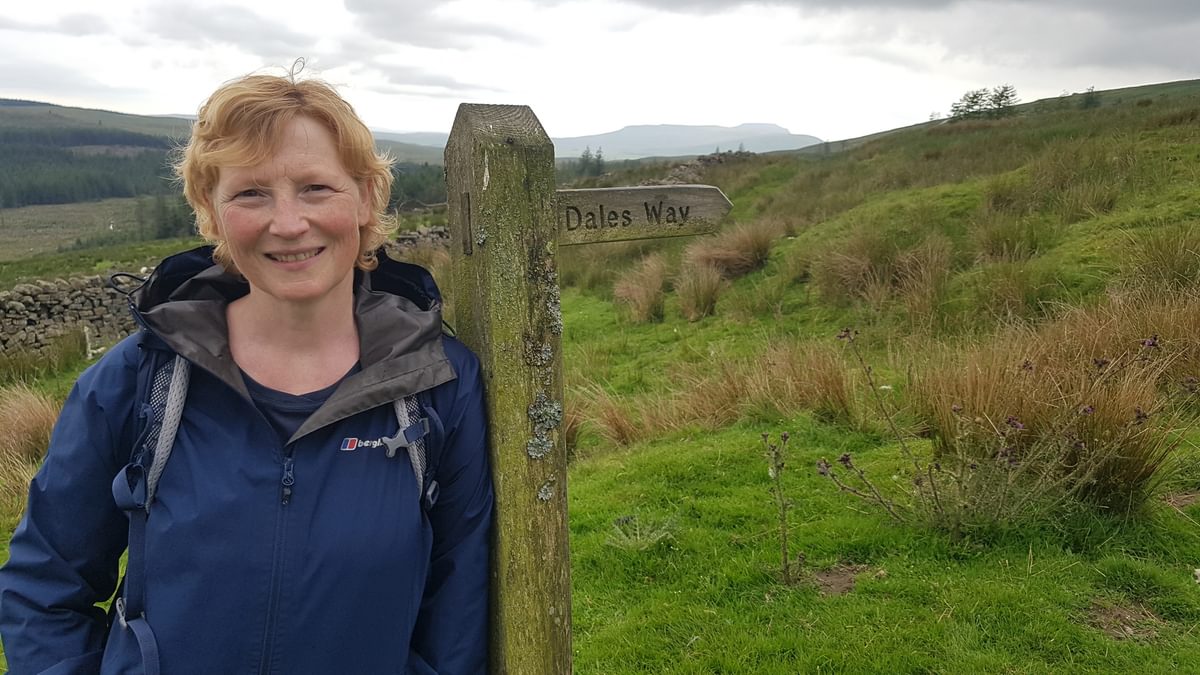 In the lull between lockdowns there was a brief taste of freedom walking the 130km-long Dales Way from lkley to Bowness-on-Windermere. By the look of the path we were among the first to walk it this summer and Upper Wharfedale was teeming with wildlife and very lovely.
Lorraine
Not allowed out but still needing to get muddy, so the garden received a lot more attention this year, mostly new fencing and a new border being planted. I challenged myself to use as many of the garden tools lurking in the shed as possible – my overall favourite was a mattock pick.
Currently learning the art of grafting and budding… a tool with a tad more finesse is required for that!
Hannah
2020 has been a long year and I can hardly believe I had a trip to the Grand Canyon in February. It was one of the best experiences of my life but it feels like forever ago. Since then I have been taking as many opportunities as possible to get out walking with my dogs. Little puppy Sidney is quite the fell dog now!
Fell dogs
Sidney and Bear
Hannah at the Grand Canyon
The Grand Canyon at sunset
Jonathan
Like most of us I guess I have spent too long stuck at a desk looking at a computer screen. We live on the edge of wild country so getting out for walks and bike rides into the Dales (in the great lockdown weather) was very easy. Last winter we had to take down two large trees and turning these into logs was great exercise, even if tough on the back sometimes. My axe technique is now very solid!
As the lockdowns eased Lesley and I, together or separately, spent much more time exploring the Lake District, Just before the second lockdown we were able to get out and walk the whole of the Tour of the Lake District route. This is a 9 day walk around the Lakes, staying in pubs and B&Bs. It was great to see the lengths that every place we stayed went to to ensure we were safe.
But there is no doubt that the real jobs of the year have been to keep Cicerone on an even keel, whatever got thrown at us, and then to keep Lesley sane as she finalised her Lake District book. And to look forward to next year.

Lesley exploring the Lake District
A wild country companion
Clare
Like most people this year has been testy one for all. Luckily, I am back in the office but when I am out of the office, I have been busy with many projects. These are mainly creative, which involve a lot of illustration and making children's books. These are up for sale on Amazon.

Caroline
After lockdown eased, we had some great days cycling from Shap, Orton and the Eden Valley with circuits up to Hesket Newmarket, Middleton-in-Teesdale, Arkengarthdale and the wild roads around Tan Hill, Nateby and Ravenstonedale. But not to be recommended on the hottest day of the year!
Lesley
Coronavirus seemed a long way away in January and early February, so I spent as much time as I could out in the Lake District researching the new route for the Tour of the Lake District, and taking very cold, wet and snowy photos. Even in mid-February, when Hannah and I went to Los Angeles for a huge Travel and Adventure Show, there were only two reported cases in LA, and I spent a wonderful two days in the Sequoia National Park before flying home.
Lockdown was wonderfully peaceful in our village, and we enjoyed walks and bike rides locally, including taking part in the ride NHS111 challenge, riding about 70km on 1 June – an incredibly cold, wet Saturday. Once a little more travel was permitted I was back in the Lakes finishing off my research. Jonathan and I managed one short holiday, and that was nine days walking the entire route – which was a very welcome antidote to all the restrictions and worries of the year. It's a really great route!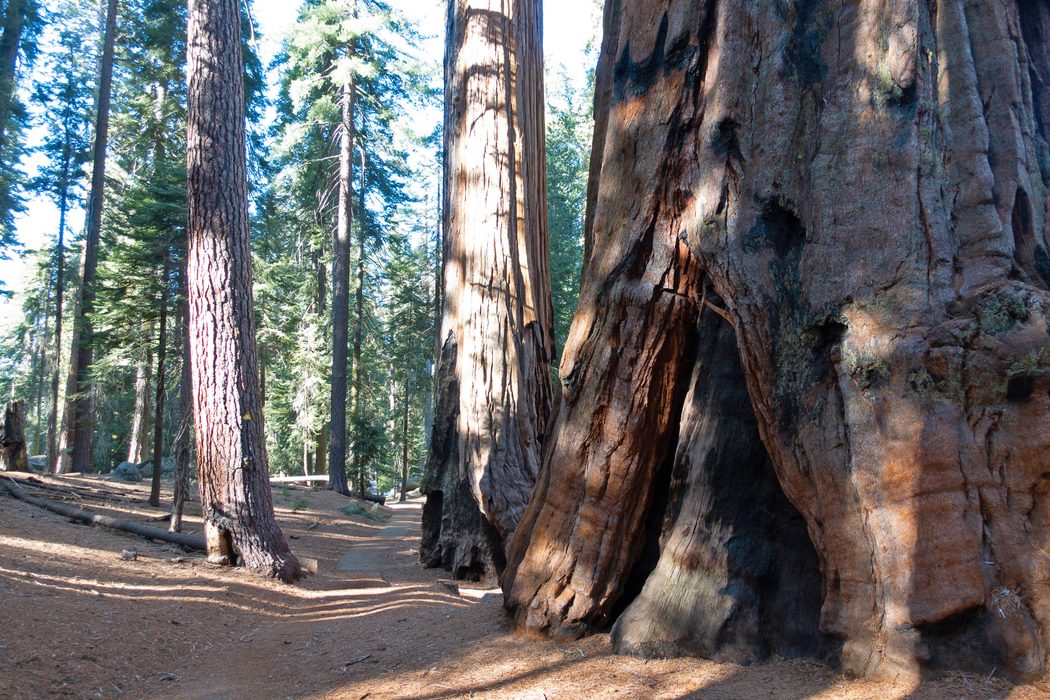 John
This year I've been mostly indoors, except for an hour or two in the exercise yard learning to jump rope.

Thankfully, the Cicerone projects have allowed some escapism and I've worked on some fantastic titles including Tour of Mont Blanc, Norway, Corsica, Wicklow Way and two titles for the exciting nee Camino series.
Verity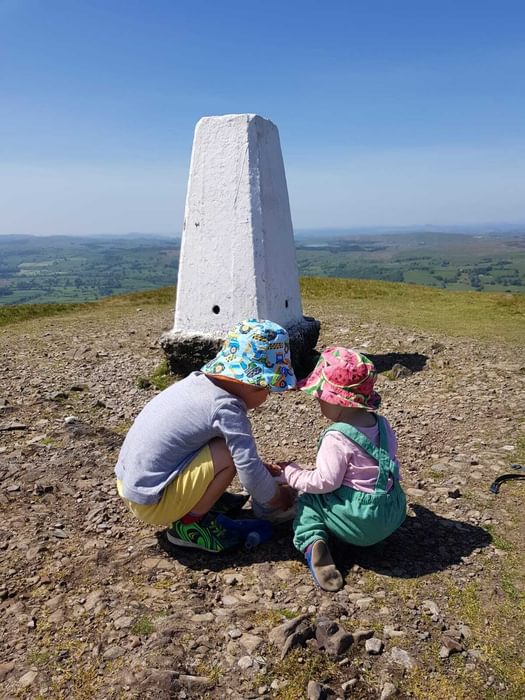 To read more articles like this get our newsletter
Sign up today for a 20% discount on your next purchase. Join over 30,000 enthusiasts from around the world. If you don't love our mix of new books, articles, offers and competitions, you can unsubscribe at any time. We will never spam you, sell your data or send emails from third parties.