Winter Climbs in the Cairngorms
The Cairngorms and Creag Meagaidh
A practical guidebook to the best winter climbing routes in the Cairngorms, on Creag Meagaidh noted for its classic ice climbs, Lochnagar and Braeriach. Routes include a wide range of grades, lengths and styles, with stunning photographs, topos and route descriptions. Simple to exceptionally difficult routes. Scottish winter climbing at its best.
Seasons
any time from November until April, and in exceptional years, as early as October or as late as June!
Centres
Aviemore and Strathspey in the north and Braemar and Deeside for the south and central areas; Creag Meagaidh is accessible Speyside and also from Fort William and the west.
Difficulty
a wide range of routes and difficulty from straightforward climbs to some of exceptional difficulty; from single pitches to over 250m in length and from easily accessible to extremely remote but requiring a solid mountaineering background.
Must See
main area covered is the Cairngorms, both north and south, granite peaks with extensive areas of high plateau and four peaks over 4,000 feet in high, offering superb winter climbing in a unique mountain environment.
Overview

Table of Contents

Maps

Updates

Reviews

Downloads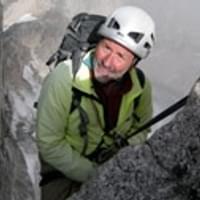 Allen Fyffe
Allen Fyffe has been an active mountaineer for over 35 years. During much of that time he has been an instructor and guide, and is now the Executive Secretary of the Scottish Mountain Leader Training Board. He has been involved in every aspect of mountaineering and climbing in Scotland, and has doe more than 200 new routes in both summer and winter. He has also made numerous inmortant ascents in the Alps and Himalayas, including expeditions to Dhaulaghiri IV, Everest , Meru and Broad Peak.
View author profile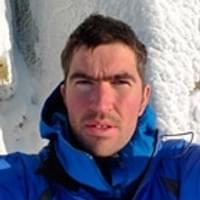 Blair Fyffe
Blair Fyffe grew up close to Aviemore in the shadow of the Northern Cairngorms, and from a young age has taken in interest in walking and climbing in these hills, particularly during the winter months. He has rock climbed extensively throughout Britain and mainland Europe to a high standard (E7 and French 8b). In winter he has made numerous first ascents and early repeats. Out with Britain he has climbed new winter routes in the Lofoten Islands of artic Norway and new alpine routes in the Tien Shan mountains of Krygahstan. He has also climbed in the European Alps and on the big walls of Yosemite Valley. He now works as a forecaster for the Scottish Avalanche information service during the winter months. During the summer he has done a variety of jobs, including being a outdoor instructor, a countryside ranger and a research associate for Edinburgh University.
View author profile