An intro to...the River Rhone Cycle Route
Everything you need to know about the River Rhone Cycle Route, because everyone should do at least one European cycle touring adventure.
Where is the River Rhone Cycle Route? (More importantly, how far is it?)
The 895km Rhone Cycle Route starts in the high Alps of central Switzerland, then heads west past Lake Geneva into France before turning south to reach the Mediterranean near Marseille. The first 321km in Switzerland pass through the cantons of Valais, Vaud and Geneva, while 574km in France mostly traverse the Rhône-Alpes region. Towards the end, the route follows the boundary between the Languedoc-Roussillon and Provence-Alpes-Côte-d'Azur regions.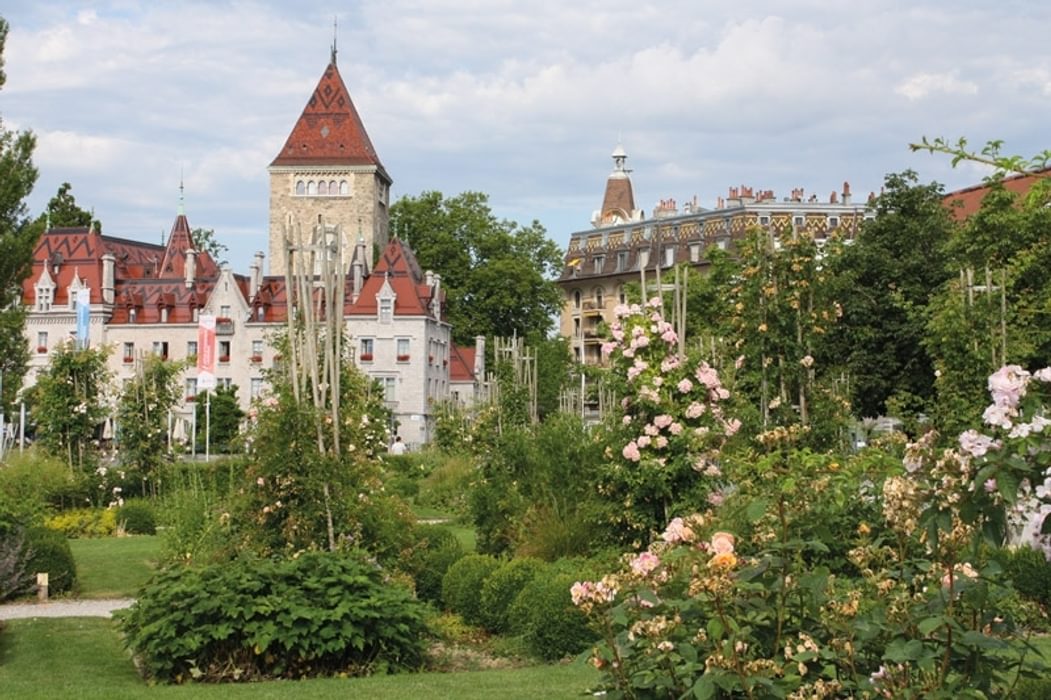 When to go
With the exception of the first 14km of Stage 1 from the source beside the Furkapass to Oberwald, the route is generally cycleable from April to October. The Furkapass is blocked by snow in winter and is usually closed from November until May, exact dates varying from year to year depending upon snow levels. Indeed, snow can fall at any time of year, but is rare in July and August. The Postbus service over the pass, which can be used to reach the start of the route, runs only between mid-June and mid-October. As a result, unless you plan to cycle up to the source from Oberwald or Realp, the full ride can only be completed during summer and early autumn.
How long will it take?
The main Rhone Cycle Route has been broken into 20 stages averaging 45km per stage. A fit cyclist, cycling an average of 75km per day should be able to complete the route in 12 days. A schedule for this timescale appears in Appendix C. Travelling at a gentler pace of 60km per day and allowing time for sightseeing, cycling the Rhone to the Mediterranean would take a fortnight. There are many places to stay all along the route making it is easy to tailor daily distances to your requirements.
What kind of cycle is suitable?
Most of the Rhone Cycle Route is on asphalt cycle tracks or alongside quiet country roads. There are some stretches with gravel surfaces, particularly in Switzerland, but these are invariably well graded and pose few problems for touring cycles. However, cycling the exact route described in this guide is not recommended for narrow tyred racing cycles. There are on-road alternatives which can be used to by-pass the rougher sections. The most suitable type of cycle is either a touring cycle or a hybrid (a lightweight but strong cross between a touring cycle and a mountain bike with at least 21 gears). There is no advantage in using a mountain bike. Front suspension is beneficial as it absorbs much of the vibration. Straight handlebars, with bar-ends enabling you to vary your position regularly, are recommended. Make sure your cycle is serviced and lubricated before you start, particularly the brakes, gears and chain.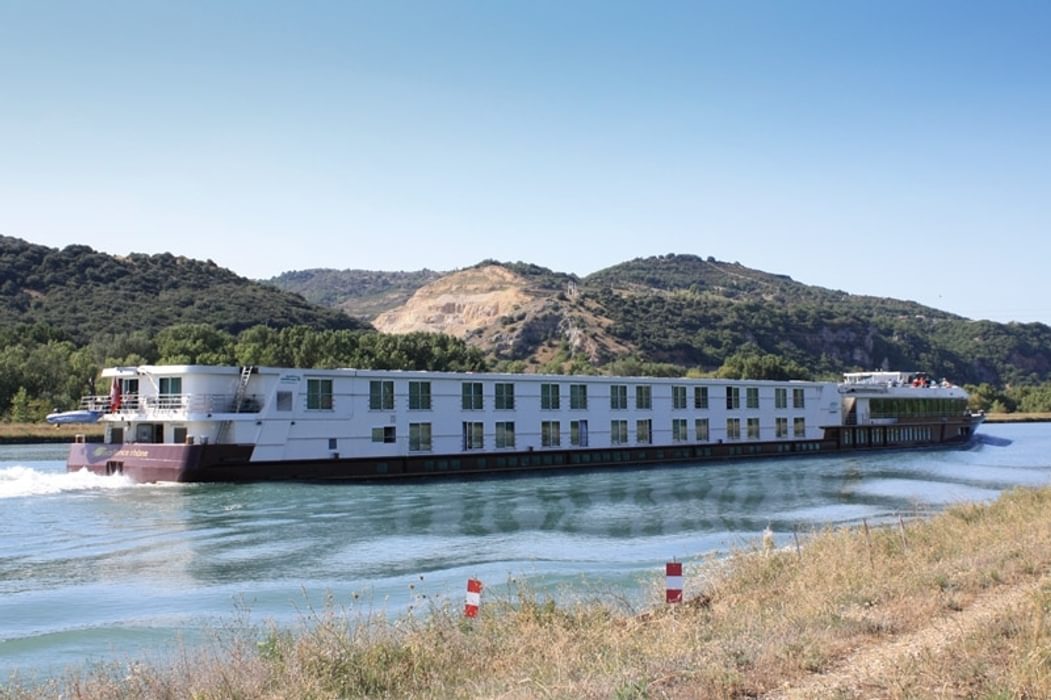 As important as the cycle is your choice of tyres. Slick road tyres are not suitable and knobbly mountain bike tyres not necessary. What you need is something in-between with good tread and a slightly wider profile than you would use for everyday cycling at home. To reduce the chance of punctures, choose tyres with puncture resistant armouring, such as a Kevlar™ band.
What to take
Clothing and personal items
Even though the route is predominantly downhill, weight should be kept to a minimum. You will need clothes for cycling (shoes, socks, shorts/trousers, shirt, fleece, waterproofs) and clothes for evenings and days-off. The best maxim is two of each, 'one to wear, one to wash'. Time of year makes a difference as you need more and warmer clothing in April/May and September/October. All of this clothing should be capable of washing en route, and a small tube or bottle of travel wash is useful. A sun-hat and sun glasses are essential, while gloves and a woolly hat are advisable except in high summer.
In addition to your usual toiletries you will need sun cream and lip salve. You should take a simple first-aid kit. If staying in hostels you will need a towel and torch (your cycle light should suffice).
Cycle equipment for the Rhone Cycle Route
Everything you take needs to be carried on your cycle. If overnighting in accommodation, a pair of rear panniers should be sufficient to carry all your clothing and equipment, but if camping, you may also need front panniers. Panniers should be 100 percent watertight. If in doubt, pack everything inside a strong polythene lining bag. Rubble bags, obtainable from builders' merchants, are ideal for this purpose. A bar-bag is a useful way of carrying items you need to access quickly such as maps, sunglasses, camera, spare tubes, puncture-kit and tools. A transparent map case attached to the top of your bar-bag is an ideal way of displaying maps and guidebook.
Your cycle should be fitted with mudguards and bell, and be capable of carrying water bottles, pump and lights. Many cyclists fit an odometer to measure distances. A basic tool-kit should consist of puncture repair kit, spanners, Allen keys, adjustable spanner, screwdriver, spoke key and chain repair tool. The only essential spares are two spare tubes. On a long cycle ride, sometimes on dusty tracks, your chain will need regular lubrication and you should either carry a can of spray-lube or make regular visits to cycle shops. A good strong lock is advisable.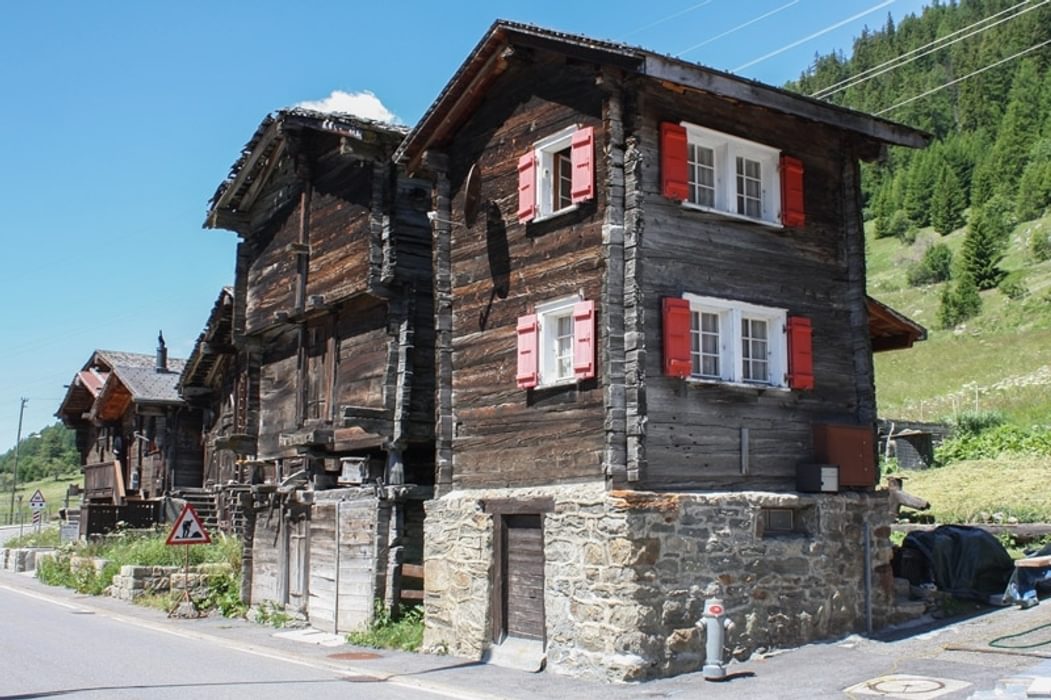 Where to stay along the Rhone Cycle Route
Hotels, guest houses and bed & breakfast
For most of the route there is a wide variety of accommodation. The stage descriptions identify places known to have accommodation, but are by no means exhaustive. Hotels vary from expensive five-star properties to modest local establishments. Hotels usually offer a full meal service, guest houses do sometimes. Bed and breakfasts, chambres d'hôte in French, generally offer only breakfast. Tourist information offices, which are listed in Appendix D, will usually telephone on your behalf to check availability and make local reservations. After hours, some tourist offices display a sign outside showing local establishments with vacancies. Booking ahead is seldom necessary, except in high season, although it is advisable to start looking for accommodation no later than 4.00pm. Most properties are cycle friendly and will find you a secure overnight place for your pride and joy.
Prices for accommodation in France are similar to, or slightly cheaper than, prices in the UK. Switzerland is significantly more expensive.
Youth hostels
There are only nine official youth hostels on or near the route (five Swiss and four French). These are listed in Appendix E. To use a youth hostel you need to be a member of an association affiliated to Hostelling International (YHA in England, SYHA in Scotland). If you are not a member you will be required to join the local association. Rules vary from country to country but generally all hostels accept guests of any age. Rooms vary from single sex dormitories to family rooms of two to six beds. Unlike British hostels, most European hostels do not have self-catering facilities but do provide good value hot meals. Hostels get very busy, particularly during school holidays, and booking is advised through www.hihostels.com. The cities of Lausanne, Geneva, Lyon and Avignon all have privately owned backpacker hostels.
Gîtes d'étape are hostels and rural refuges mainly for walkers. They are mostly found in mountain areas, although there are three near the ViaRhôna at Evian, Culoz and Pont-St
Esprit. Details of French gîtes d'étape can be found at www.gites-refuges.com and in Appendix E. Do not confuse these with gîtes de France, which are rural properties rented as weekly holiday homes.
Camping
If you are prepared to carry camping equipment, this is the cheapest way of cycling the Rhone. The stage descriptions identify many official campsites but these are by no means exhaustive. Camping may be possible in other locations with the permission of local landowners.
To read more articles like this get our newsletter
Sign up today for a 20% discount on your next purchase. Join over 30,000 enthusiasts from around the world. If you don't love our mix of new books, articles, offers and competitions, you can unsubscribe at any time. We will never spam you, sell your data or send emails from third parties.