Bothies in May: Know before you go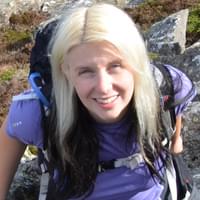 Phoebe Smith (author of Book of the Bothy) gives us some top tips for staying in bothies in May and suggests we all have a go joining a work party to help look after these wonderful buildings.
Bothies in May: the ideal time to visit a bothy
The mornings and evenings are lighter, the sun is starting to shine and midges are not yet out in full force – it can mean only one thing – the perfect time for a bothy adventure. From the Cairngorms to the Isle of Skye, Northumberland to the Pennines, Snowdonia to the Brecon Beacons, the UK is dotted with a network of over 100 bothies offering walkers and mountain bikers respite from the elements, for a snack stop, a lunch break or an overnighter. May – with two bank holiday weekends – is the obvious time to pack your rucksack and head for the hills. But do bear in mind it is also the time when the Mountain Bothies Association's volunteers head out to undertake much-needed maintenance work on the buildings too, so you may not always be able to stay.
The Lookout Bothy on Skye. All photos by Neil S Price and from the Book of the Bothy.
Why not join a bothy work party?
Warnscale Head, Invermallie and Burleywhag are among those being worked on at different dates across the month – so do check out the MBA website before you go. Or better yet why not consider joining a work party this year? Volunteers are always welcome – you'll get to meet like-minded people, spend time in some of the most beautiful places in the country and have the satisfaction of knowing that you contributed to looking after one of these wonderful shelters. Could there be a better way to spend a weekend? Not for me – I'll be doing my bit – hope to see you there…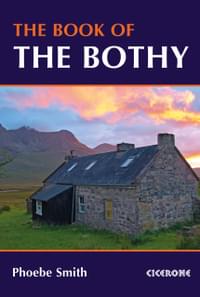 The Book of the Bothy
£12.95
A celebration of 26 of the author's favourite bothies, as she shares her memories of her favourite 'stone tents' all over the UK in remote and wild locations. Packed with expert advice on how to make use of these 'free, old, empty houses', from packing lists to bothy etiquette and the best walks into these remote locations.
More information
To read more articles like this get our newsletter
Sign up today for a 20% discount on your next purchase. Join over 30,000 enthusiasts from around the world. If you don't love our mix of new books, articles, offers and competitions, you can unsubscribe at any time. We will never spam you, sell your data or send emails from third parties.