Scrambles in the Dark Peak
Easy summer scrambles and winter climbs
Guidebook to 41 graded scrambles in the Dark Peak and Roaches areas of the Peak District, most of which can be done year round. Includes areas such as Kinder Scout, the Wilderness Gullies and Bleaklow, and features both classic (Wilderness Gully East and Wildboar Clough) and lesser known routes. Link routes, variants and extensions also described.
Seasons
Four winter-only routes; all others possible at any time of year, although heavy rain and higher than usual water levels will affect some scrambles
Centres
Most scrambles in this guidebook are within easy reach of Derby, Nottingham, Sheffield, Leeds and Manchester. Local centres could be Edale, Crowden, Hayfield, Greenfield.
Difficulty
Routes are graded 1 to 3 in order of increasing difficulty (from 'scrambly' walks to moderate/difficult rock climbs). Easy scrambles are suitable for adventurous walkers with good fitness and navigation skills, harder routes require some rock climbing experience. In winter conditions, Scottish winter grades 1-2/3 apply and crampons and ice axes will be needed.
Must See
Kinder Downfall and the ravine; Ashop Clough and its gullies; Bleaklow via Ashton Clough; Torside Gully; Wildboar Clough; the Wilderness Gullies - all are good scrambles at any time of year. Mam Tor and Back Tor gullies are local winter classics.
Overview

Table of Contents

Updates

Reviews

Downloads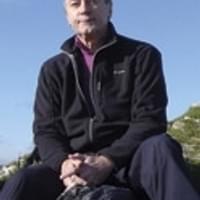 Terry Sleaford
Bred, born and still living in Nottingham, Terry was 23 years old before he climbed his first proper rock routes at Lawrencefield Quarry in the Peak District and his climbing career soon peaked at leading v.diffs! After a few years of being dragged up harder routes, he decided that the life of a 'crag rat' was not for him.
A weekend away in Snowdonia in the late 70's opened his eyes to other possibilities and he began to restrict his climbing activity to trips to Wales, the Lakes and the highlands and islands of Scotland, gradually extending his skills to include winter snow and ice climbing. As he got older, the combination of a walk into the mountains, followed by a few hundred feet of steady scrambling to reach the summit, became his idea of a good day out.
View author profile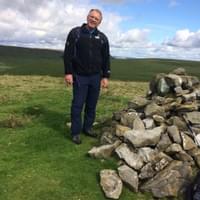 Tom Corker
Tom has been walking and climbing in the Peak District for 45 years as well as having extensive Alpine and British mountaineering experience in both summer and winter. He has developed a great affection for these Moorland places at all times of the year and in all weathers. Alone, or with friends, he has realised how varied and interesting are the opportunities for having great 'hands-on' fun using all the skills used in the bigger mountains.
View author profile