The GR5 Trail
Through the French Alps from Lake Geneva to Nice
An essential guidebook for walking the GR5 trail, 660km from Lac Leman (Lake Geneva) to Nice or Menton, through the French Alps. Includes all the main variant routes as it passes Mont Blanc, then through the Vanoise, the Queyras and the Mercantour National Parks. Includes accommodation, profiles and maps. Suitable for fairly experienced hikers.
Seasons
The GR5 is primarily a summer trek: starting too early or late in the season may lead to problems with snow, and mountain huts may be closed. The French summer holiday runs from mid-July to mid-August: this coincides with the best weather, but accommodation will be busy.
Centres
Geneva; Chamonix; Modane; Briançon; Nice
Difficulty
Despite its length, and despite crossing the Alps, the GR5 is no more than a long mountain walk, paths are well-graded and the route can be varied from 645-725km (400-450 miles)
Must See
One of Europe's best Alpine treks, and becoming increasingly popular Cross the Alps from Lac Leman to Nice 10,000 people walk the route each year, in whole or in part Third edition of this established guide Includes variant routes such as the GR55 through Vanoise National Park, and the GR52 through Mercantour National Park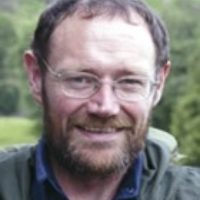 Paddy Dillon
Paddy Dillon is a prolific outdoor writer with over 90 guidebooks to his name, and contributions to 40 other publications. He has written for a variety of outdoor magazines, as well as many booklets and brochures for tourism organisations. Paddy lives near the Lake District and has walked in every county in England, Scotland, Ireland and Wales; writing about walks in every one of them. He enjoys simple day walks, challenging long-distance walks, and is a dedicated island-hopper. He has led guided walks and walked extensively in Europe, as well as in Nepal, Tibet, Korea, Africa and the Rocky Mountains of Canada and the United States. Paddy is also a member of the Outdoor Writers and Photographers Guild and President of the Backpackers Club.​
View Articles and Books by Paddy Dillon