The Karwendel Mountains of Austria
Only an hour's drive from Munich or Innsbruck, the Karwendel Mountains, on the border of Germany and Austria, are often overlooked thanks to their proximity to motorways and urban centres. But this nearness to civilisation is quite deceptive: tucked away and not directly accessible by major roads, these mountains are far wilder and more rugged than one would suspect from a casual glance at the map.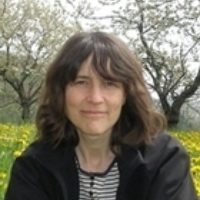 Kat Morgenstern
As a herbalist and ethnobotanist Kat spends a lot of time walking and exploring, while smelling the herbs and flowers along the way. After spending many years living, studying and working abroad, Kat has found a special place in her heart for the Black Forest region in the southwestern corner of Germany. As a writer and nature mentor she never tires of sharing her knowledge and passion for this delightful and fascinating corner of our beautiful planet.
View Articles and Books by Kat Morgenstern