The Karwendel Mountains of Austria
Only an hour's drive from Munich or Innsbruck, the Karwendel Mountains, on the border of Germany and Austria, are often overlooked thanks to their proximity to motorways and urban centres. But this nearness to civilisation is quite deceptive: tucked away and not directly accessible by major roads, these mountains are far wilder and more rugged than one would suspect from a casual glance at the map.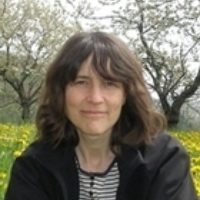 Kat Morgenstern
Born and raised in Berlin, Kat Morgenstern is a grassroots herbalist, ethnobotanist, writer and ecotravel professional. She has spent most of her adult life in the UK, US and France but currently lives in Germany's southern Black Forest, where she loves to roam the hills and forests.
View Articles and Books by Kat Morgenstern