Notify me
Enter your email address to be notified when this title becomes available.
Lakeland Fellranger guidebook covering 23 summits in the Northern Fells of the Lake District, with a wide range of ascents. This region is home to the popular fells of Blencathra and Skiddaw, plus lesser-known fells such as Caldbeck and Uldale in this northern area. With clear Harvey map extracts and the author's original topos and panoramas.
Seasons
In the main these are fells for all seasons. However Blencathra's ridges are exposed and unforgiving to timid and unwary explorers in windy, wet or icy conditions.
Centres
Caldbeck, Uldale, Ireby, Bassenthwaite, Keswick, Threlkeld, Mungrisdale and Hesket Newmarket.
Difficulty
Straightforward, short ascents, often not on clear paths, to be used as a basis for readers' own circuits. Navigational skills needed but no specialist equipment. Any scrambling is easy and non-scrambling options are always provided.
Must See
Blencathra; Skiddaw; Caldbeck and Uldale Fells; Dash Falls, Trusmadoor and Carrock Fell, Great Cockup and Dodd. Quiet hills of peace and introspection for all the lack of lakes for reflection.
Availability
Out of Print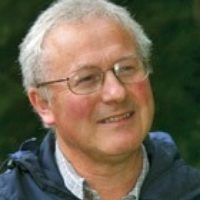 Mark Richards
In 1980 Mark Richards began his three-part guide to the Peak District for Cicerone Press, and in 1987, with Chris Wright, wrote a guide to walking around the former county of Westmorland. He now lives in Cumbria and, after 14 years' dedicated research, has completed his series of Lakeland Fellranger guides covering the entire region. He has also written a guide to Hadrian's Wall.
View Articles and Books by Mark Richards