A walking guidebook with 46 graded routes in Sicily, including the Madonie and Nebrodi mountains, the Egadi and Aeolian islands and Mount Etna. Most walks take 3-4 hours, plus some short easy strolls as well as long mountain traverses. Interesting varied terrain, including river valleys, coastal walks, ancient ruins, volcanoes and mountain peaks.
Seasons
March to June is best; summers are very hot for walking; early Autumn is pleasant but late Autumn is the wettest time of the year
Centres
Access via Palermo, Naples and and other airports; most main towns would be good bases- Messina, Taormina, Catania
Difficulty
some of the walking may be arduous (Etna); routes of varying difficulty between half and full days
Must See
Mount Etna (though it may be closed to walkers); the Isola Egadi; Hellenic, Roman and Byzantine remains; and the wonderful food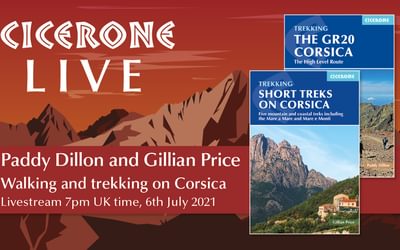 Live · 6 Jul 2021 7:00pm
Walking and trekking on Corsica with Paddy Dillon and Gillian Price
In our July Cicerone Live event, join Cicerone authors Paddy Dillon and Gillian Price to explore walking and trekking on Corsica.
Overview

Table of Contents

Updates

Reviews

Downloads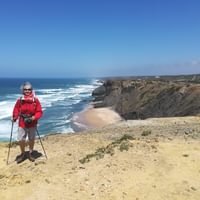 Gillian Price
Gillian Price has trekked throughout Asia and the Himalayas, but now lives in Venice and is exploring the mountains and flatter bits of Italy. Starting in the Italian Dolomites, Gillian has written outstanding Cicerone guides to walking all over Italy as well as Corsica and Corfu. An adamant promoter of public transport to minimise environmental impact, Gillian belongs to Mountain Wilderness and is an active member of the Venice branch of CAI, the Italian Alpine Club.
View author profile