Essential guidebook for walking in the Abruzzo, a wild region of Italy incorporating the Abruzzo, Maiella, and Gran Sasso national parks and the Sirente-Velino regional park. 30 day-walks are described including an ascent of Como Grande, the highest point in Italy outside the Alps. The area is easily reached from the airport at Pescara.
Seasons
most routes are accessible from May until October; summer can be hot but late snows may extend the season till November; spring can be perfect for the lower routes.
Centres
Sulmona is central and well located for all parks; L'Aquila is in the north and Castel di Sangro the south
Difficulty
walks are graded – 1 is a straightforward wander that may involve a climb, 2 is suitable for a fit walker with reasonable experience of the hills and 3 is for those comfortable with mountain conditions, exposure and route finding
Must See
the highest and most remote part of the Apennine mountains of central Italy; rare wildlife; beautiful hilltop villages; tranquil forested valleys; rugged peaks; memorable eating and wonderful walking!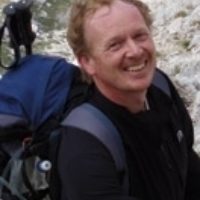 Stuart Haines
Stuart Haines is a walker, mountain lover, guidebook writer, project manager and occasional viticulturalist. His explorations of the remoter corners of central Italy began in 2004, following many years of climbing and adventuring in the Alps, North America and his native UK. Since 2007 he has been based between Bristol, England, and Casa La Rocca, the country house in the heart of Abruzzo that he renovated with his partner, Hil.
View Guidebooks by Stuart Haines