Walking on Malta
33 walks on the Mediterranean islands of Malta, Gozo and Comino
This guidebook describes 33 walks on Malta and its neighbouring islands of Gozo and Comino. Walks generally range from 3 to 17km, and include Valetta, heritage trails, coastal walks and explorations inland, including the 30km 'Victoria Lines' route between Mgarr and Bahar ic-Caghaq. Malta offers year-round walking.
Seasons
spring is best, high summer perhaps too hot for strenuous walking: winter walking is fine, but it can be rainy and even a little cold
Centres
Malta is about the same size as the Isle of Wight, so anywhere will make a fine base for walking
Difficulty
half and full-day walks, usually easy, but with some longer stretches along the clifftops
Must See
Old Valetta (a World Heritage Site); excellent walking on clifftop coastlines away from the towns; the historic buildings and landmarks of the many peoples who have come to Malta; the circuit of Comino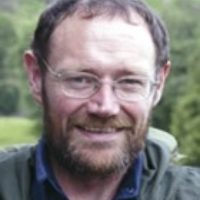 Paddy Dillon
Paddy Dillon is a prolific outdoor writer with over 90 guidebooks to his name, and contributions to 40 other publications. He has written for a variety of outdoor magazines, as well as many booklets and brochures for tourism organisations. Paddy lives near the Lake District and has walked in every county in England, Scotland, Ireland and Wales; writing about walks in every one of them. He enjoys simple day walks, challenging long-distance walks, and is a dedicated island-hopper. He has led guided walks and walked extensively in Europe, as well as in Nepal, Tibet, Korea, Africa and the Rocky Mountains of Canada and the United States. Paddy is also a member of the Outdoor Writers and Photographers Guild and President of the Backpackers Club.​
View Articles and Books by Paddy Dillon