Walking the GR7 route in Andalucia - top tips for anyone planning a trip
Check out our top tips for anyone planning to walk the GR7 long-distance route in Andalucia. Walking the GR7 in Andalucia is a fantastic experience, with good weather, varied and dramatic landscapes, ancient villages and plenty of cultural, historical and geological points of interest.
The new edition of Cicerone's Walking the GR7 in Andalucia has recently arrived into the warehouse. There have been many changes to the long-distance route since the first edition was published in 2007, so to help with the updating of the guidebook, Jonathan and Lesley took some time away from the Cicerone office to walk several stages of the route – it's such a tough job working for Cicerone!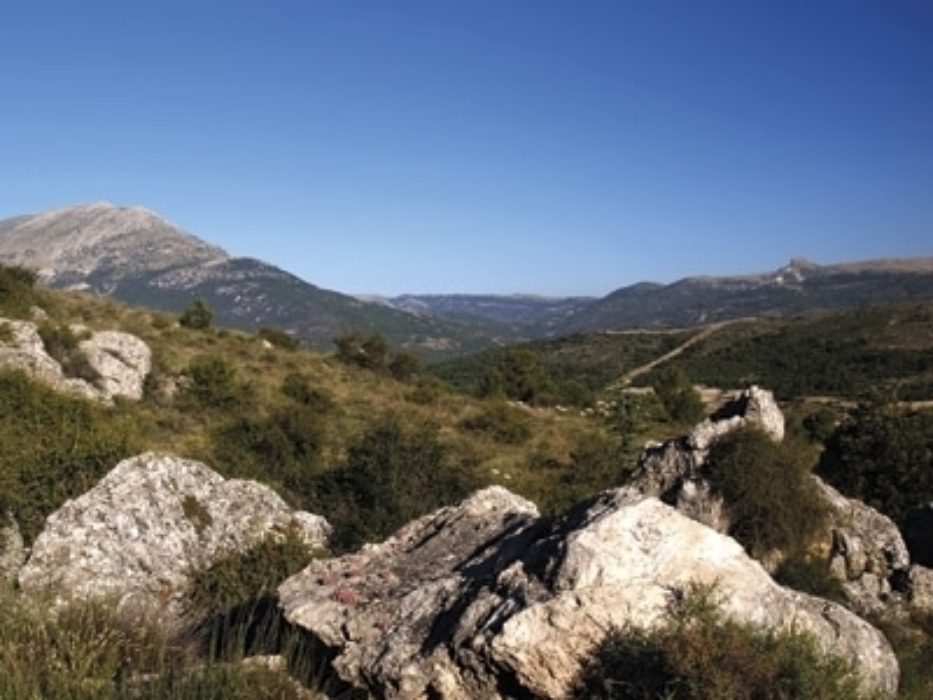 Jonathan gave me a few top tips to share for anyone planning to walk the GR7:
"Walking the GR7 in Andalucía is a fantastic experience, with good weather, varied and dramatic landscapes, ancient villages and plenty of cultural, historical and geological points of interest.
The GR7 has all the ingredients of a great route, and more, but should not however be seen as an easy option. There are three main challenges for the walker to take on board.
Firstly, the landscape itself. Tracks become concrete roads, and get washed away. Tarmac roads degrade into tracks, then get resurfaced in concrete, all within a few months. Riverside paths get washed out and replaced, or not. All in all, a kilometre seems further in Andalucía than in most other parts of Europe.
Secondly, the villages. Some sections of the GR7 pass through a large number of small villages. These are very beautiful and offer plenty of opportunities of refreshments and interesting detours. But the complexity of their entrances and especially their exits need extra time and a real feel for the complexities of Moorish village design. (I would also think it wise to expect some of the accommodation not to survive the recession and unemployment that is affecting Spain so severely at the moment).
Thirdly, the GR7 route itself. The waymarking varies dramatically across the length of the route and is far from the level of an established French GR route. Some sections have not been well maintained and marking can be sparse where needed and placed idiosyncratically.
A guidebook to a route of this length can only pick the main threads where small villages may be surrounded by 50km or more of farm tracks, otherwise it risks becoming enormous, and so useless. This challenge, allied with the quality of Spanish maps, which is not great, mean that even with the best and most accurate route description, route finding will sometimes be a challenge. We suggest that experienced walkers and those with some prior experience walking in Spain, will get most from the route. It is also useful to speak some Spanish, as very little English is spoken in the less touristy parts of the route.
That said, for those with a spirit of adventure, we highly recommend the GR7 route for its wild remote country, beautiful villages and warm hospitality. Expect to get 'mislaid' occasionally and expect surprises, nearly all good!"
From Tarifa to Puebla de Don Fadrique
eBook only
Trekking guidebook to the GR7 in Andalucia, from Tarifa to Puebla de don Fadrique. Both variants included; the north through Cordoba, the south through Granada. Over 700km, the trail takes over a month and explores varied landscapes, including the Sierra Nevada. Included are practical accommodation details to help plan. Part of the E4 route.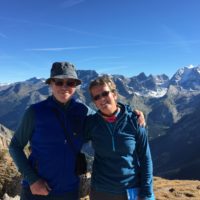 Jonathan Williams
​Jonathan is Cicerone's publisher and managing director. He spends far too much time in the office but escapes whenever possible to explore mountains, routes, trails and regions and to collect ideas for the future guides and improving existing ones.
View Articles by Jonathan Williams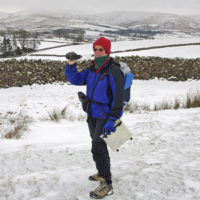 Lesley Williams
Lesley is the Marketing Director and co-owner of Cicerone, and has a Diploma in Marketing. A geographer at heart and in practice, she is a Fellow of the Royal Geographical Society.
View Articles by Lesley Williams