An intro to... The North Downs Way
Would you like to try an easy long-distance walk that showcases the best of the Surrey Hills and Kent Downs? The North Downs Way may be for you.
Where is it and how far is the North Downs Way?
The North Downs Way covers 130 miles (208km) between Farnham and Dover and passes through two Areas of Outstanding Natural Beauty - the Surrey Hills and the Kent Downs.
Why should you walk it?
There are many historic sites along the Way: Neolithic burial chambers, Roman roads and Norman churches, charming villages and tiny hamlets, England's premier cathedral city and its busiest ferry port. There are bold stone castles and country cottages trim with thatch. There are literary connections with Jane Austen, Dickens, Joseph Conrad, George Meredith and JM Barrie – among others.
There are streams and rivers, ponds and lakes that catch the sun and dazzle its light, that attract wildlife and a rich diversity of plantlife too – anyone interested in natural history will find much to occupy them. And, of course, there are the contrasts of landscape that enrich each day's walk and make a journey along the North Downs Way a truly memorable experience.
A journey along the North Downs Way is a truly memorable experience
There's lots to see on the North Downs Way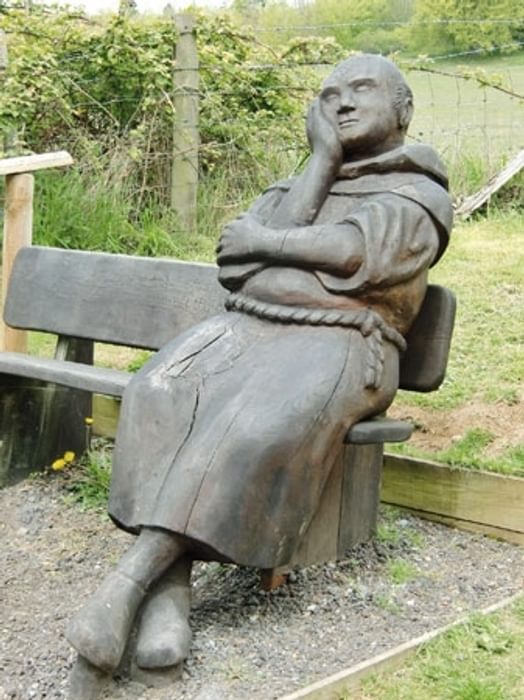 How is the North Downs Way different to the South Downs Way?
The North Downs Way National Trail offers the walker a very different experience from that on the South Downs Way. While the South Downs Way challenges with some steepish ascents and descents, the North Downs Way is much more gentle with fewer climbs, and where these are made, the gradients are generally much less demanding. There's more habitation along the North Downs Way but, surprisingly in view of the proximity of major centres of commerce and industry, and large residential areas (especially between Farnham and Detling), you meet far fewer walkers, and most of those you do meet are locals out exercising their dogs, or enjoying a circular walk. Although it is claimed that around half a million people a year walk sections of the trail, even in mid-summer it's perfectly possible to wander the North Downs Way for long periods in splendid isolation.
And what about the Pilgrims' Way?
The North Downs Way is really the child of the much older Pilgrims' Way, which runs along the base of the Downs from Winchester to the shrine of St Thomas à Becket at Canterbury. That route dates back to the 12th century and begins in Winchester and ends in Canterbury. The North Downs Way continues to Dover, and is now part of the E2 – a major European trail.
Where should you stay?
A wide range of accommodation is available along the route, ranging through a handful of campsites, youth hostels and camping barns (independent hostels), to more frequent private bed and breakfasts (B&Bs), country pubs and a few high-priced hotels (for those who crave extra comforts). The National Trail website allows you to download current accommodation details.
Best bit of the North Downs Way:
There's often a surprise view to stop you in your tracks but one of the standout moments is seeing the famous white cliffs plunging to the surf hundreds of feet below the footpath.
To read more articles like this get our newsletter
Sign up today for a 20% discount on your next purchase. Join over 30,000 enthusiasts from around the world. If you don't love our mix of new books, articles, offers and competitions, you can unsubscribe at any time. We will never spam you, sell your data or send emails from third parties.