An Introduction to the GR7 Route in Andalucía
Check out our top tips for anyone planning to walk the GR7 long-distance route in Andalucía. Walking the GR7 in Andalucía is a fantastic experience, with good weather, varied and dramatic landscapes, ancient villages and plenty of cultural, historical and geological points of interest.
When Spain and long-distance treks come to mind, the thoughts of many walkers will invariably turn to the Camino and the network of paths leading to Santiago de Compostela. It's a walk which somehow seems greater than the sum of the parts, an inner as well as an outer journey and, for many, a life-changing experience.
The GR7 (E4) footpath receives far less press and sees far fewer walkers, yet the 1250 kilometres of its trail as it passes through Andalucía easily vies in beauty with those of the Camino while offering one of Europe's most challenging and inspirational on-foot adventures.
Cortijo Auta (Southern Fork, Málaga province)
Approaching Puebla de Don Fadrique (Southern Fork, Granada province)
Walking the GR7 in Andalucía is a fantastic experience, with good weather, varied and dramatic landscapes, ancient villages and plenty of cultural, historical and geological points of interest.
The GR7 has all the ingredients of a great route, and more, but should not however be seen as an easy option. There are three main challenges for the walker to take on board.
The Challenges of the Route
The Landscape
Tracks become concrete roads, and get washed away. Tarmac roads degrade into tracks, then get resurfaced in concrete, all within a few months. Riverside paths get washed out and replaced, or not. All in all, a kilometre seems further in Andalucía than in most other parts of Europe.
The Villages
Some sections of the GR7 pass through a large number of small villages. These are very beautiful and offer plenty of opportunities of refreshments and interesting detours. But the complexity of their entrances and especially their exits need extra time and a real feel for the complexities of Moorish village design. (I would also think it wise to expect some of the accommodation not to survive the recession and unemployment that is affecting Spain so severely at the moment).

The GR7 Route Itself
The waymarking varies dramatically across the length of the route and is far from the level of an established French GR route. Some sections have not been well maintained and marking can be sparse where needed.
A guidebook to a route of this length can only pick the main threads where small villages may be surrounded by 50km or more of farm tracks, otherwise it risks becoming enormous, and so useless. This challenge, allied with the quality of Spanish maps, which is not great, mean that even with the best and most accurate route description, route finding will sometimes be a challenge.
We suggest that experienced walkers and those with some prior experience walking in Spain, will get most from the route.


It is very useful to speak some Spanish, as little English is spoken in the less touristy parts of the route.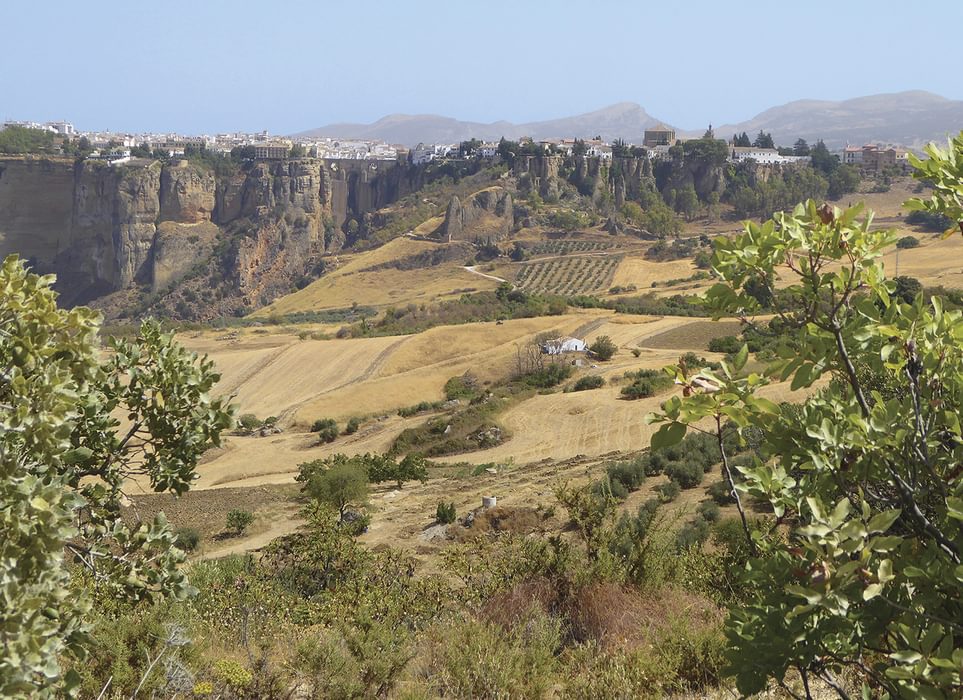 When To Walk the GR7
As a general rule the best time to walk in Andalucía is from March through to mid June and from September to late October. This is when you're most likely to encounter mild, sunny weather: warm enough to eat al fresco meals midday yet not so hot as to make temperature an additional challenge. Wildflowers are at their brilliant best in late April/early May.
The months most walkers avoid are July and August when temperatures that regularly reach the high thirties make walking far more of a challenge.
If you're prepared to risk rain then winter can be wonderful time to hike, especially from December to February when rainfall is generally less than in November, March and April. Hotel prices also tend to be less in the low season.
Please bear in mind that Las Alpujarras and the Sierra Nevada as well as the Sierras of Mágina and Cazorla can see heavy snowfall during this period. If you plan to walk in these areas in winter always check the long-term weather forecast.
Where To Stay on the GR7
This is a challenging long-distance trail that can be broken up into shorter sections: few of us have the luxury of being able to take the five to six weeks that walking the whole of one variant requires.
Stages 1, 4, and 28B are between 37.7km and 54.6km and are therefore too long to complete in one day for all but the most hardened walkers. When tackling these you'll need to choose between wild camping or diverting off-route to a nearby town or village to find accommodation, then rejoining the trail the next day.
Wild camping is not permitted in the natural parks through which the walk passes, while in all other places you will always find a quiet and beautiful place to pitch a tent. That said, with forward planning, there's no need to carry camping gear.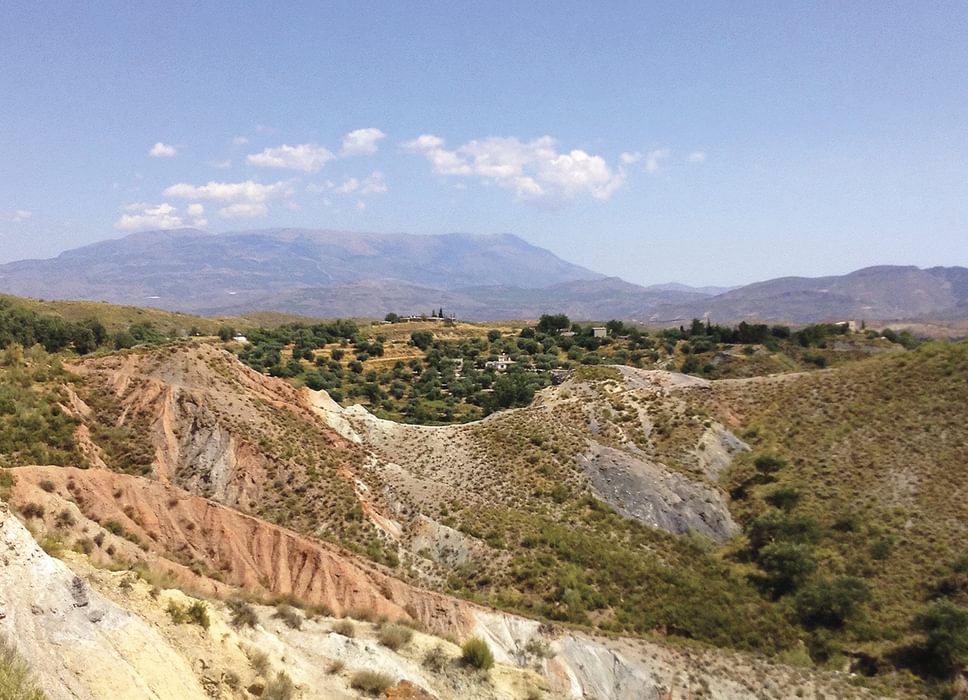 Stage Summary
The GR7 is made up of 3 sections: the initial common stages, the northern variant and the southern variant. The common stage totals 285km and can be walked in 13 to 17 days. The complete northern variant – that's with the common stage added on – is 738km and takes between 34 and 41 days. The complete southern variant is 770km and requires between 35 and 42 days of walking.


Route
Distance
Time
Days
Common route
284.8km
79hr 55min
13–17
Northern route
453.3km
125hr 20min
21–24
Southern route
485.5km
133hr 25min
22–25
Common + northern route
738.1km
205hr 15min
34–41
Common + southern route
770.3km
213hr 20min
35–42
To read more articles like this get our newsletter
Sign up today for a 20% discount on your next purchase. Join over 30,000 enthusiasts from around the world. If you don't love our mix of new books, articles, offers and competitions, you can unsubscribe at any time. We will never spam you, sell your data or send emails from third parties.