Walking on Madeira
60 mountain and levada routes on Madeira and Porto Santo
A walking guide to the islands of Madeira and Porto Santo. Selection of varied day walks exploring Madeira's network of levadas (water channels) as well as routes across steep and rugged mountains, with slopes of bare rock or laurisilva 'cloud' forest. The neighbouring island of Porto Santo offers easy walking and a sandy beach.
Seasons
A year-round destination: hot and humid in the summer, cooler and a little wetter in winter.
Centres
Funchal, Ribeira Brava, Santana, Porto Moniz, Porto Santo
Difficulty
Routes for all abilities, from easy, level levada walks to very steep and rugged mountain paths. Some routes are mostly downhill. Adjacent routes can be linked to form longer walks.
Must See
Parque Natural da Madeira, Pico Ruivo, levadas, laurisilva forests, Ponta de São Lourenço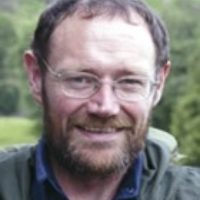 Paddy Dillon
Paddy Dillon is a prolific outdoor writer with over 90 guidebooks to his name, and contributions to 40 other publications. He has written for a variety of outdoor magazines, as well as many booklets and brochures for tourism organisations. Paddy lives near the Lake District and has walked in every county in England, Scotland, Ireland and Wales; writing about walks in every one of them. He enjoys simple day walks, challenging long-distance walks, and is a dedicated island-hopper. He has led guided walks and walked extensively in Europe, as well as in Nepal, Tibet, Korea, Africa and the Rocky Mountains of Canada and the United States. Paddy is also a member of the Outdoor Writers and Photographers Guild and President of the Backpackers Club.​
View Articles and Books by Paddy Dillon