Walking in Menorca
16 day and 2 multi-day routes
This guidebook explores Menorca through 16 mostly inland one-day walks plus a 4-day coast to coast and the 10-day GR223 trek of 185km round the whole coastline. The trek uses historic bridleway trails to offer plenty of opportunities for walking, cycling and horse riding. Easy walking generally but routes can be combined.
Seasons
Summer can be very hot, while mid-winter can be wet and muddy underfoot. Spring and early summer are excellent, with the island at its greenest and most colourful, but autumn is often very good too.
Centres
Maó (or Port Mahon) and Ciutadella have the best bus services. Most coastal resorts only open fully in summer, but Fornells is open all year.
Difficulty
Gradients are often gentle, but occasionally steep for short periods. Conditions underfoot are often easy, but can be rough and stony in places, making walking and cycling difficult. However, with enough time available, all the routes can be completed easily enough by ordinary walkers.
Must See
Attractive coastline with dramatic cliffs and secluded beaches which vary according to the changing geology. Amazing archaeology dominated by huge stone 'taulas' and 'talaiots'. The historic bridleway - Camí de Cavalls - has been restored as a long-distance, round the island walking, cycling and horse-riding route.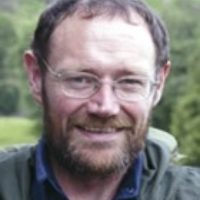 Paddy Dillon
Paddy Dillon is a prolific outdoor writer with over 90 guidebooks to his name, and contributions to 40 other publications. He has written for a variety of outdoor magazines, as well as many booklets and brochures for tourism organisations. Paddy lives near the Lake District and has walked in every county in England, Scotland, Ireland and Wales; writing about walks in every one of them. He enjoys simple day walks, challenging long-distance walks, and is a dedicated island-hopper. He has led guided walks and walked extensively in Europe, as well as in Nepal, Tibet, Korea, Africa and the Rocky Mountains of Canada and the United States. Paddy is also a member of the Outdoor Writers and Photographers Guild and President of the Backpackers Club.​
View Articles and Books by Paddy Dillon