We have resumed delivery for International orders but there may be delays due to Coronavirus. Thank you for your patience.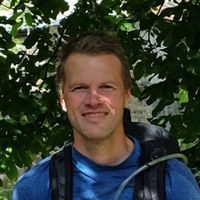 Tarjei Næss Skrede
---
Tarjei Næss Skrede normally works as an IT consultant in Oslo, Norway. When he is not behind a computer, he is busy out walking.
His avid interest for walking and long distance treks has led him to go hiking in such varied countries as England, Spain, France, Turkey, Kyrgyzstan, Japan, North and South Korea and more.