We have resumed delivery for International orders but there may be delays due to Coronavirus. Thank you for your patience.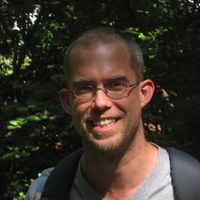 Jim Reid
---
A lifelong outdoors enthusiast, Jim will avoid any office tasks given the slightest opportunity to head for the hills. After an education at Newcastle and Lancaster universities, he made a home in the Lake District for ten years whilst earning a living variously and precariously as an ecologist, school teacher, youth hostel warden, restaurateur, landscape gardener and writer. Tour of the Lake District was written and researched when running a Lakeland youth hostel. All the routes have been carefully chosen and walked, the author muttering into a Dictaphone to ensure descriptions remained accurate when written up in the evening. The photographs were taken using an old Leica 35mm camera with Summicron lenses, generally on Velvia film.
Jim is now settled with a family in the Isle of Man where he has a thriving garden design practice… but still finds time for the odd bit of fell running.