Coronavirus status – you can still buy books and ebooks to plan, enjoy and dream, but any essential messages should be to info@cicerone.co.uk. Please do not phone, as our offices are closed. Thank you!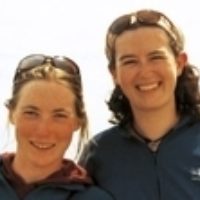 Michelle Lowe
---
Kirstie and Michelle both love walking and writing and taking photographs. They live in Edinburgh and take every opportunity to get out into the mountains of the north of Scotland. They both have day jobs working as campaigners for development and human rights.

Between them they have travelled throughout Europe and South America spending many happy days with their boots on in the Picos de Europa, French and Austrian Alps, Sierra de Gredos, Sierra Nevada, Alpujarras and Andes.