Coronavirus status – you can still buy books and ebooks to plan, enjoy and dream, but any essential messages should be to info@cicerone.co.uk. Please do not phone, as our offices are closed. Thank you!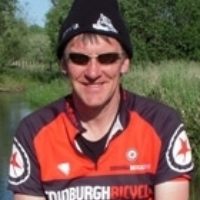 Nick Mitchell
---
Nick Mitchell is a passionate long-distance cycle tourist, who has thousands of cycling miles to his credit and is the veteran of numerous Land's End to John o' Groats End to Ends. His comprehensive knowledge of the route has been built up over many years.
Nick has previously cycled from Munich to Sheffield and Harwich to Bergen, topped off with John o' Groats to Land's End, and he recently cycled halfway round the coast of Britain. When he isn't in the office writing up cycling routes, Nick can be found out on the road guiding long-distance tours.